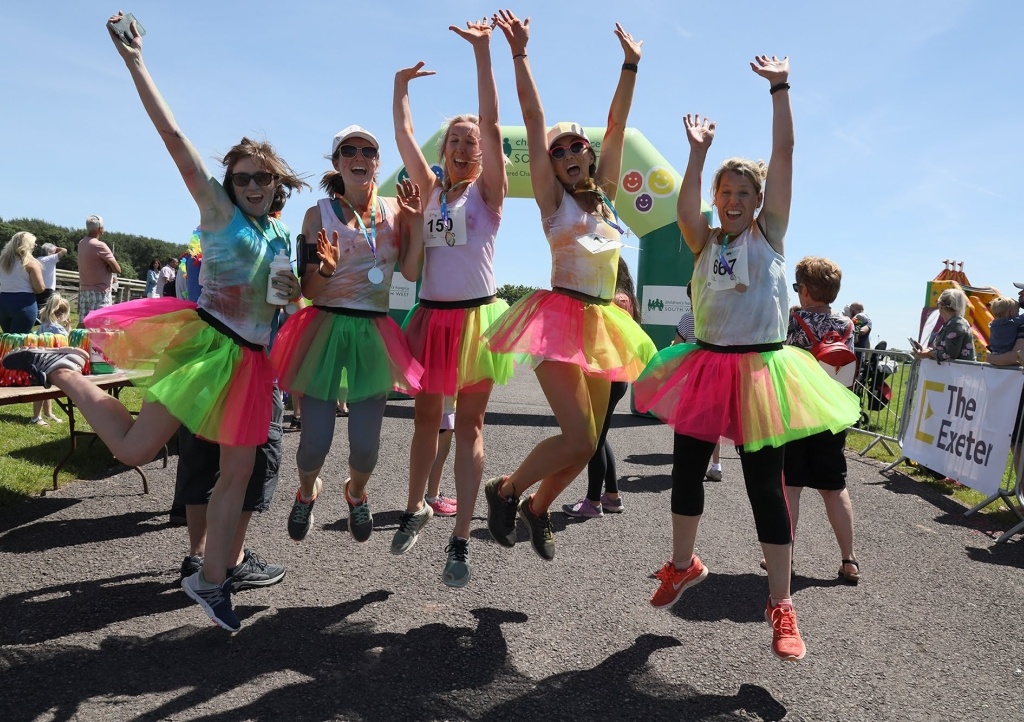 Exeter's Westpoint showground was given a colourful makeover on Saturday as families from across the region took part in Children's Hospice South West's Rainbow Run.
Around 1,000 people took part in the charity's flagship summer fundraising event, raising thousands of pounds for the charity's Little Bridge House hospice in North Devon.
Jayne Jarrett, events fundraiser at CHSW said: "We care thrilled that so many people decided to support our charity by taking part in this year's Rainbow Run.