£8000 raised at half marathon for children's hospice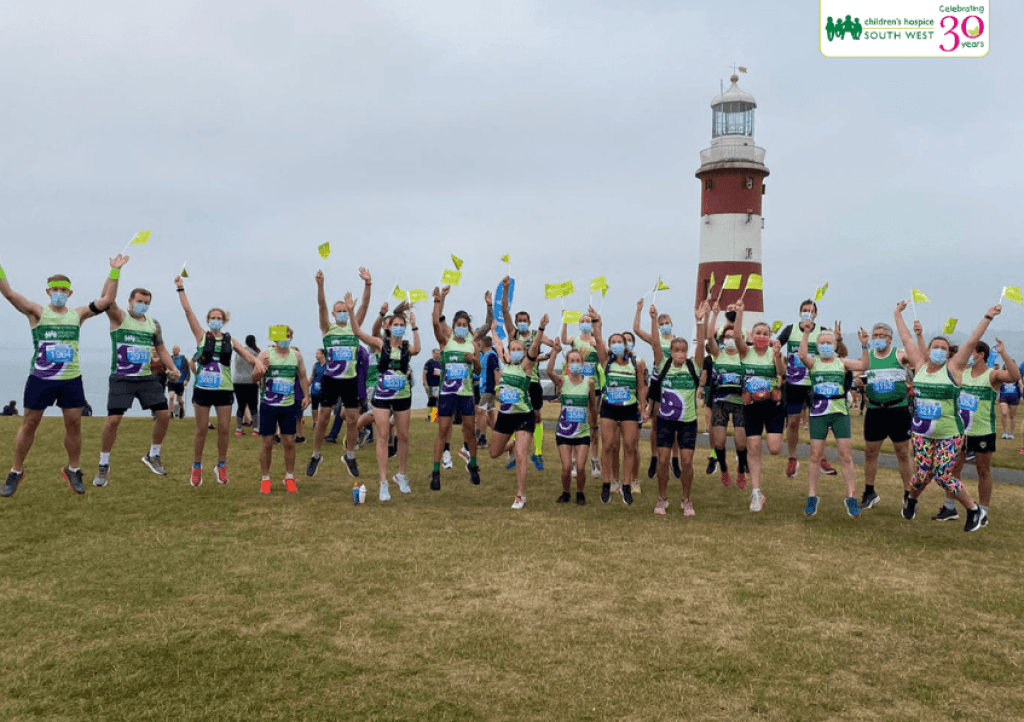 Runners were excited to be back at Britain's Ocean City half marathon, 10k and 5k in Plymouth on Sunday.
The event had been postponed several times due to the pandemic but thousands took part including 50 runners raising funds for Children's Hospice South West (CHSW).

This year marks CHSW's 30th anniversary so the fundraising team were delighted to have so many runners donning a CHSW running vest and pounding the Plymouth route covering 13 miles and raising awareness and funds for the local charity.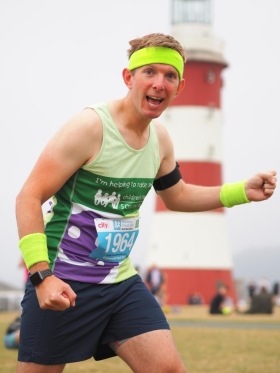 Over £8000 was raised by those running in support of CHSW including over £400 raised by CHSW's Director of Fundraising; Paul Courtney, who had been training and fundraising hard for the charity he is so passionate about.

After a few date changes and a lot of uncertainty about whether the run would go ahead Paul was excited for the day to finally have arrived;
"How incredible to be back out there fundraising! The organisers of this haf marathon in Plymouth have always been such great champions of fundraising for local charities – and whilst much has changed due to COVID – it was great that this key element was still a big part of the day with thousands of charity runners lining up to take on the challenge.

The atmosphere on the start line was tremendous and the support of people around the route helped carry us all through. It was great to see so many Children's Hospice South West running vests among the crowds of runners all playing their part in raising over £8,000 to support children and families." 

Reflecting on the run Paul said; "Having set out with a goal of finishing in under two hours the heat got the better of me and I crossed the finish line in 2hr 9mins.
As the temperature rose through the race, the one thing that kept me going was knowing each step was helping to support more families when they need it the most.
If anyone is looking to take on a challenge but needs some added motivation, then please get in touch – your challenge will directly support local children and families."

For anyone looking for a running challenge to take on in support of CHSW simply click here to find out more about half marathons in Bristol, Barnstaple and across the south west this year and next, or find your own event and raise funds for CHSW while taking part.