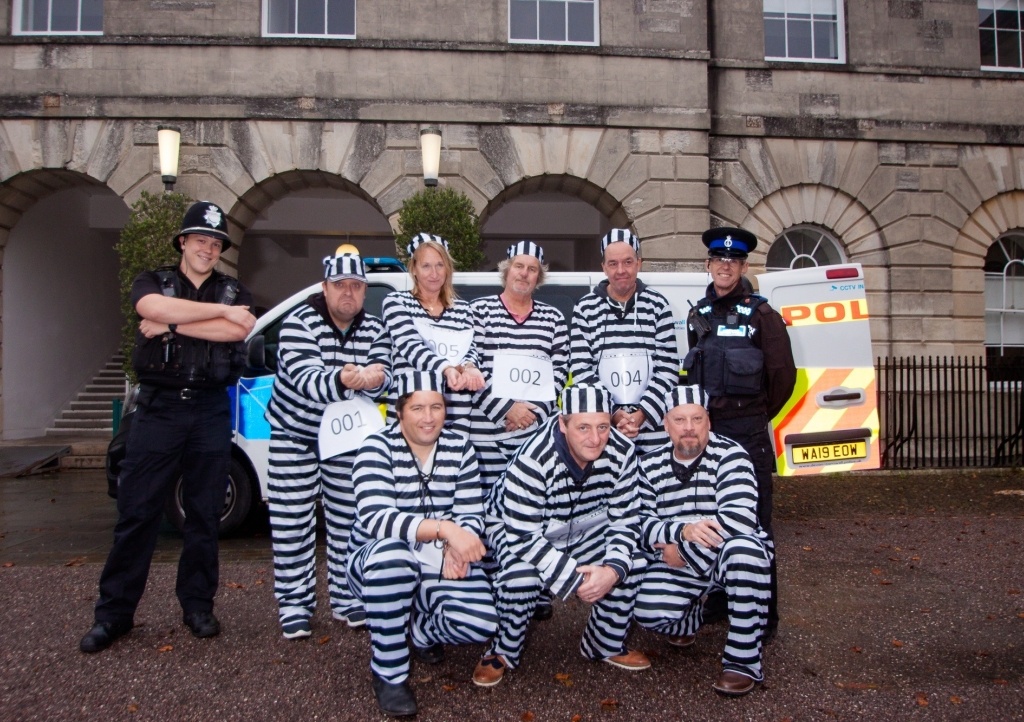 A Devon County Councillor and six local businesspeople spent the day 'behind bars' at Exeter Castle to help raise thousands of pounds for Children's Hospice South West.
Bemused shoppers watched as Exmouth town crier Roger Bourgein led 'The Exeter Seven' along Exeter High Street to herald the start of the charity's Jail and Bail fundraiser.
The 'jailbirds' were then hauled before a judge, charged with fictitious crimes, thrown in the slammer and tasked with raising bail for their release.