Time to be the best nurse you can be...

Time...to care

Time...to learn new skills

Time...to feel valued

Time...to be part of a nursing team like no other
Join our Nursing Team!
If you're looking for a new nursing experience with time to care and time to develop your clinical skills, while feeling valued as part of a supportive team, there has never been a better time to join us as we embark on our ambitious plans for the growth and development of children's hospice care in the South West. 
Our hospices in Devon, Bristol and Cornwall have been providing expert, individualised care to support children, young people and their families for more than 30 years. We're hoping to reach even more families in 2023 and are currently recruiting nurses from a variety of different nursing settings and backgrounds at each of our hospices. 
If you would like to find out more about what it's like to be a Children's Hospice South West Nurse, please join us for our Nurse Open Day on Tuesday 17 October 2023 at Little Bridge House, Barnstaple.
Apply now
Benefits of joining our team include…  
Registered nurse starting salary of £31,407 with annual increments

Mid-point salary £34,196 rising to £38,482 with experience

33 days annual leave rising to 35 with long service, plus bank holidays

Annual NMC registration fees paid

Enhanced sickness benefits rising to 6 months full pay, 6 months half pay

Nurturing and supportive working environment  

Excellent training and career development opportunities

Retention of NHS pension

Free on-site parking  
Apply now          Register for job alerts
Relocation packages available for Nurses
We are offering generous relocation packages to Nurses moving to Devon, Cornwall, or North Somerset and taking a position at our hospices. Make a difference in the lives of children, young people and their families while enjoying a picturesque coastal or countryside lifestyle. Embrace a fulfilling and rewarding nursing career in the heart of these idyllic regions. Apply now and find your calling in the most beautiful places.
More about being a CHSW nurse...
You will use your specialist clinical skills to help provide individualised paediatric and palliative care that puts the family at the centre of everything you do. Our beautiful, welcoming hospices provide an incredibly calming and supportive haven for families facing the death of their child.   
You will have time to develop your skills as part of a clinical, educational, psychological and holistic network across South West England, enabling you to care for our most clinically complex children with confidence.  
On a typical day you could be dealing with a tracheostomy, supporting a ventilated child or making up a syringe driver in the morning and enriching the lives of the children through fun and play in the afternoon. A rare opportunity to provide truly holistic care, ensuring dreams are fulfilled and precious memories are made.  
The care and support we provide can span many years, or be a brief moment in time, being there when families need us most. You will leave each day knowing you have made a real difference. 
Meet some of our CHSW Nurses...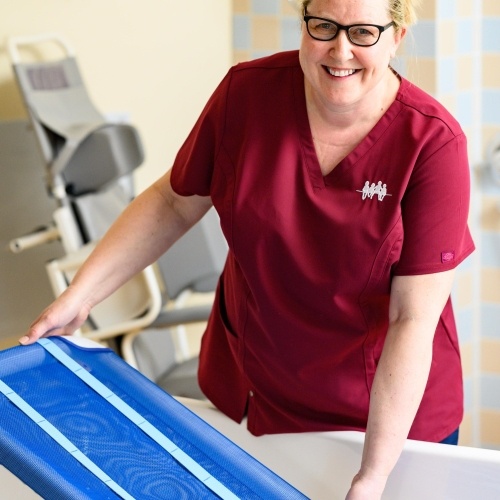 We have time to care and time to have the opportunity to grow, to nurture, to support and learn. 
I thought the hospice was going to be all end of life care, but as well as the end of life and bereavement care it is also about getting to know the family and supporting on their journey, long or short, and having the time to do that. As a nurse there are not many jobs where you are able to spend quality time with a family. It really is a real privilege.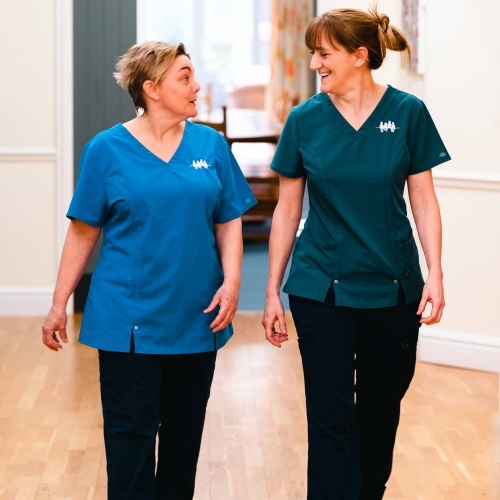 We are a very close-knit team. The type of work we do brings us together as a team.
Everyone's really encouraged to bring their own individual qualities with them to the hospice. We are supported to develop our skills further. I'm know I am really valued for my own speciality. We are all very much nurtured to grow.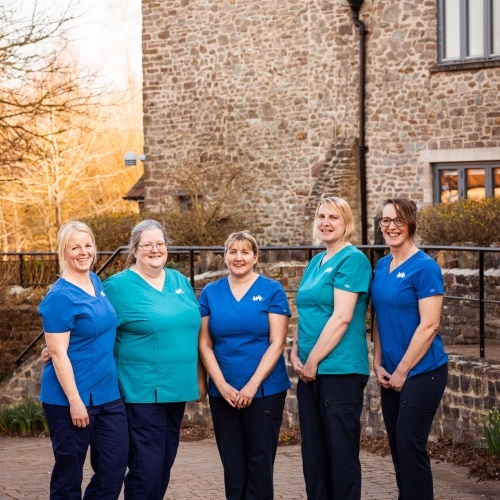 We get support with training, not just clinical training, but support psychologically. Emotionally, we are able to develop and to grow because of the all-round holistic support that is provided.