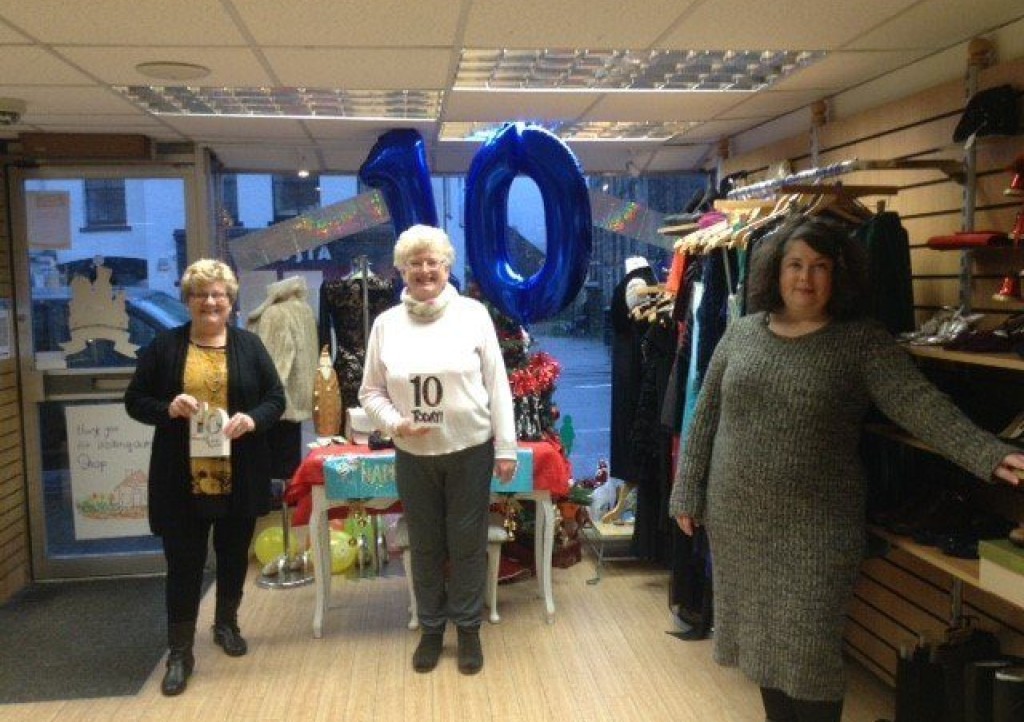 Staff and volunteers at Honiton's Children's Hospice South West charity shop celebrated the shop's 10th birthday this week.
The shop in the High Street opened its doors on December 16, 2010 and has been well-supported by people in the town, raising thousands of pounds for the charity, which offers vital respite care to children and families all over the South West.
In that time, more than 70,000 bags of goods have been donated to sell in the shop, and countless volunteers have donated thousands of hours of their time.