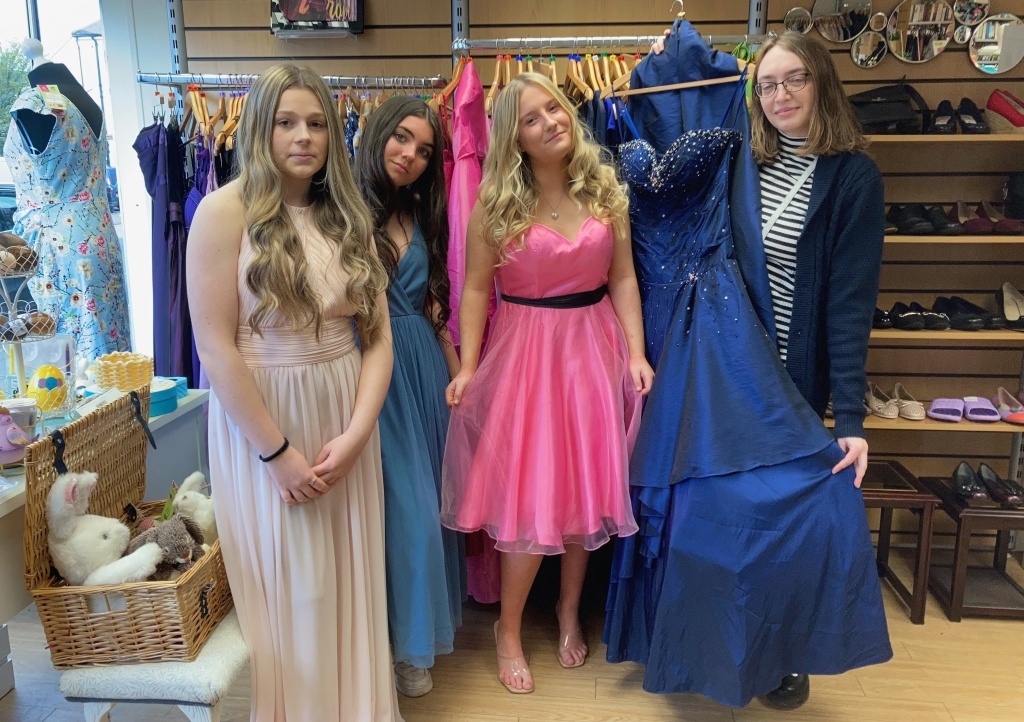 Children's Hospice South West's Honiton charity shop is offering students to chance to be the belle of the ball at their school prom without breaking the bank.
The shop in the High Street currently has around 40 second-hand dresses in stock, with prices starting at just £20.
Manager Lynne Whitehall recently advertised a collection of wedding dresses for sale and hopes that the prom dresses will be just as popular for students on a shoestring.