Shop move offers enhanced shopping experience in Wellington High Street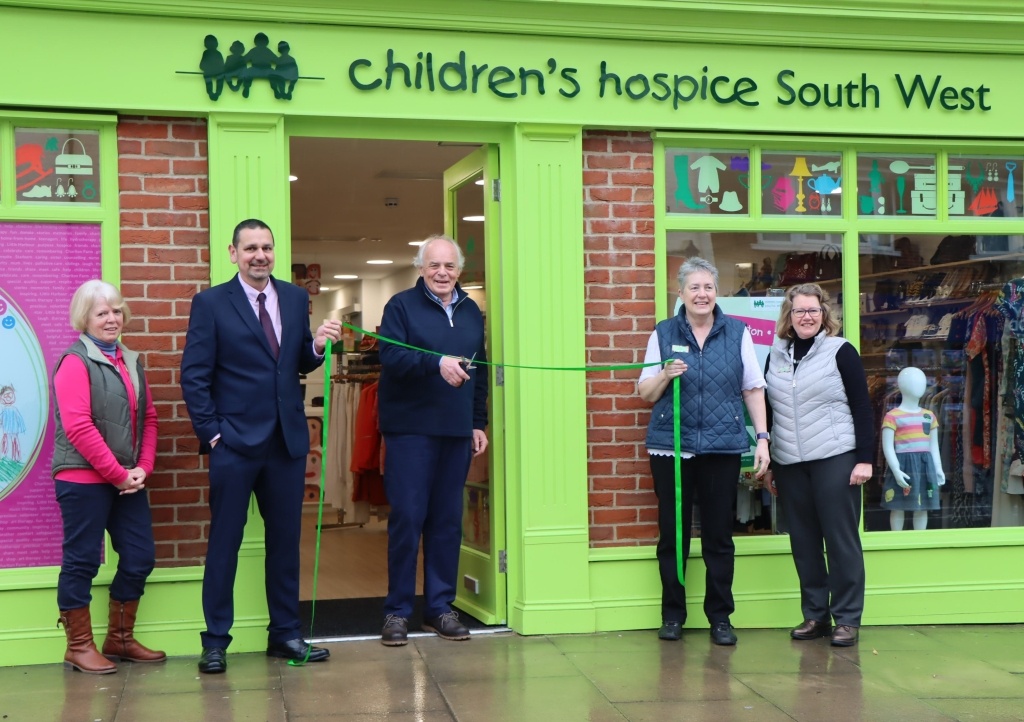 Children's Hospice South West (CHSW) has opened a new shop in Wellington High Street.
The charity has moved from its original home in Fore Street to bigger and better premises in the former Costa Coffee store, which closed in April last year. 
The ribbon was officially cut this morning by CHSW co-founder and chief executive Eddie Farwell, who said the shop would raise vital funds for local children with life-limiting conditions and their families. 
He said: "We've enjoyed some super support from people in Wellington over the last 10 years and hope people will support our new store, whether it's to shop, make a donation, volunteer or simply to pop in and say 'hello' and perhaps learn a bit more about the charity." 
"Every item donated and every pound spent will help our children's hospices in Somerset, Devon and Cornwall to provide vital care and respite to local children and families."
Since opening in 2010, the Wellington shop has raised thousands of pounds for the charity. But despite the success, CHSW's head of retail Chris Judd, said charity retail had changed a lot in the last few years and the new shop would offer customers a bigger and better retail experience.
He said: "Charity shops now have a huge role to play in the High Street economy and our new-look Wellington shop reflects our broadening customer base and the way people's shopping habits have shifted more towards sustainable high-quality fashion that's good value for money. 
The new shop will offer customers an enhanced shopping experience.
"It will give us more space to showcase a super range of pre-loved women's, men's and children's fashions, as well as books, toys and bric-a-brac. 
"It is all on one level and the new format features an open plan sorting area, which will provide a lovely place to work for our volunteers, and also give people more of an insight into how their donations will make a difference to the charity." 
The location of the new shop also means it is now easier for people to drop off donations of good quality items they no longer need thanks to a dedicated dropping off zone to the rear of the shop in the Waitrose car park. Items can be dropped off at the shop any time during opening hours, which are Monday to Saturday, 9am to 5pm, and Sunday, 10am to 4pm. Anyone with large quantities of donations is asked to phone ahead to let shop staff know they are coming. 
Shop manager Juelz Graham and her team are also keen to hear from anyone interested in volunteering at the new shop. To find out more, call Juelz on 01823 664059 or email wellington.shop@chsw.org.uk