Daffodil Festival Raises Over £3800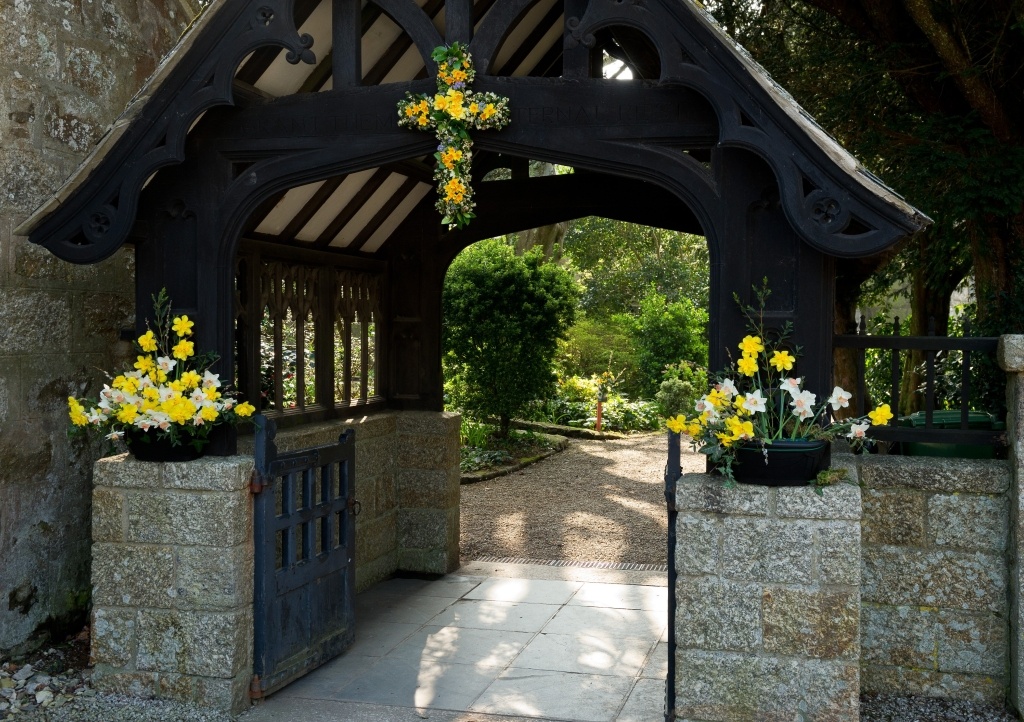 A Spring Festival recently held at St Erth Parish Church as a celebration of the Cornish daffodil has raised £3840 which is being split between Children's Hospice South West (CHSW) and St Erth Parish Church.
The Church opened its doors for over 1000 people who visited and admired the various displays of daffodils over the three-day festival which finished on Mothering Sunday.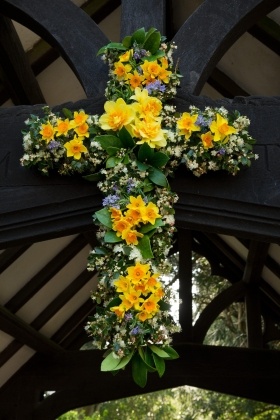 The donation of 5,000 Daffodils came from Greenyard Flowers at Varfell, Long Rock and the Gypsophlia from James Cock, Clowance Flowers, Praze, as well as generous gifts of greenery which also arrived from other local growers.
The amazing floral designs were created by members of Penzance, Hayle and Camborne flower clubs, along with many other individual flower arrangers from the local community.
Jill Sharpless, a long-time fundraiser for CHSW, Barbara Read St. Erth Church Warden, and members of the PPC said;
"We are delighted to have organised such a lovely event again this year. Once again it has been a delight to welcome so many friends to share this special occasion with us. We would like to thank all those who made it possible by the very generous donation of daffodils at short notice due to weather changes.  We would also like to thank everyone who looked after the refreshments, the colourful stalls and all the wonderful musical contributions were greatly appreciated. This event could not have been the success it was without the help of many volunteers from the community."
Amanda Masters, Community Fundraiser for CHSW said
On behalf of all of the children, families and staff at CHSW's Little Harbour hospice I would like to thank Jill and all of the volunteers who organised this lovely event. The weather was perfect, bringing visitors from across Cornwall to St Erth Church which hosted a beautiful celebration of spring. We are so grateful to be one of the beneficiaries of this event, the garden at Little Harbour plays an important part in stays for our families so it is lovely to see fundraising events that focus on flowers from local gardens to raise vital funds.
Little Harbour children's hospice in St Austell provides short breaks and respite for children with life limiting illnesses and their families as well as end of life care and bereavement support. The hospice costs over £3 million a year to run and relies heavily on donations from the local community in order to raise the money needed.
-Ends-