Cavanna golf day raises thousands for children's hospice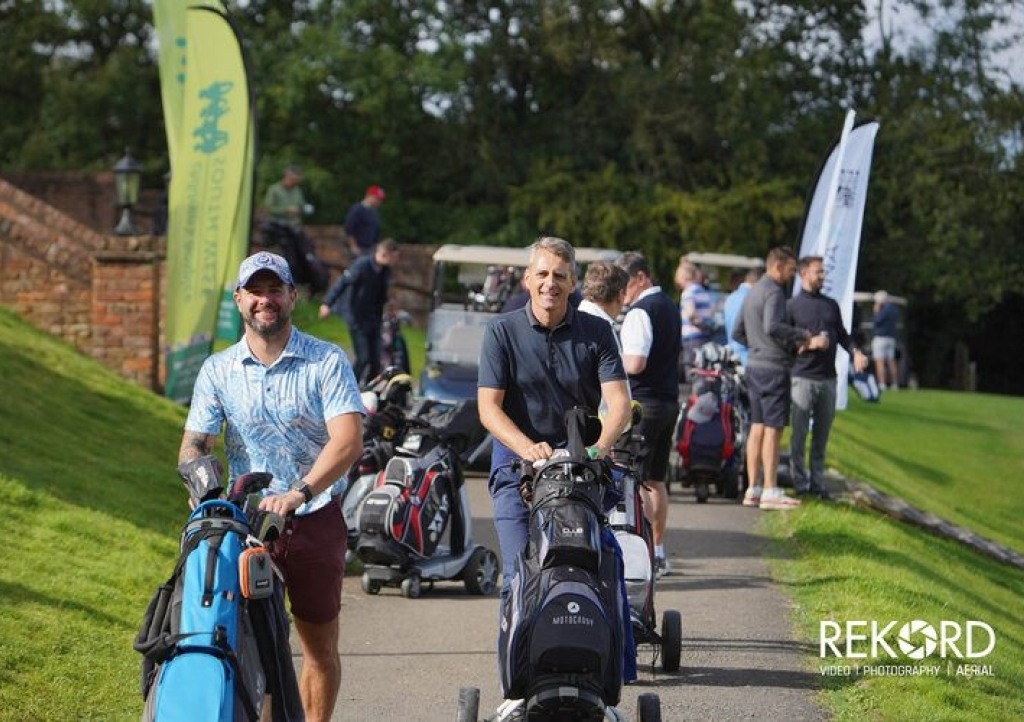 Housebuilder Cavanna Homes has raised £4,613 for Children's Hospice South West (CHSW) at its charity golf day at Woodbury Park near Exeter.
Cavanna team members, local businesses and contractors took to the greens in October following a networking breakfast, playing 18 holes of golf, many of which were sponsored by local businesses. In the evening, attendees enjoyed a three-course barbecue and took part in an auction, bidding for prizes donated by local suppliers and businesses.
It was Cavanna's latest fundraiser for CHSW, which is celebrating its 30th anniversary in 2021. The housebuilder held a golf day in 2019 and has supported the charity through fundraising event sponsorship, and by joining the CHSW Business Club. Staff have also chosen CHSW as the company's charity of the year and have raised thousands of pounds taking part in various fundraising initiatives, including cycle rides and CHSW's £50 Challenge, where they had 50 days to turn £50 into as much money as possible.
Cavanna Finance Director Scott Murray said the company was thrilled that this year's golf day had raised so much money for the charity.
He added: "Thank you to everyone who participated and contributed to our raffle and auction. We would also like to thank our sponsors, who generously sponsored a hole, donated prizes and/or their services to ensure the day was a success."
CHSW's three hospices – Little Bridge House in Devon, Charlton Farm near Bristol, and Little Harbour in Cornwall –  have remained open throughout the COVID-19 pandemic, providing poorly children and their families with vital care and support. 
Emma Perry, Head of Fundraising for the charity, said: "In such a challenging fundraising climate we would like to congratulate Cavanna Homes on the success of their annual golf day.
They have worked so tirelessly to organise the event and raise such an incredible amount for CHSW.
Emma added: "The day was blessed with some good weather and exceptional support and it was absolutely wonderful to see so much money being raised to help our families get the vital care and support they need. 
"We were so thrilled to be the chosen charity for their amazing fundraising efforts and would like to thank all those involved in the event.
"A huge thank you to all attendees and sponsors for your generous donations, support and participation on the day."