Bob's incredible 10k 10-day challenge for children's hospice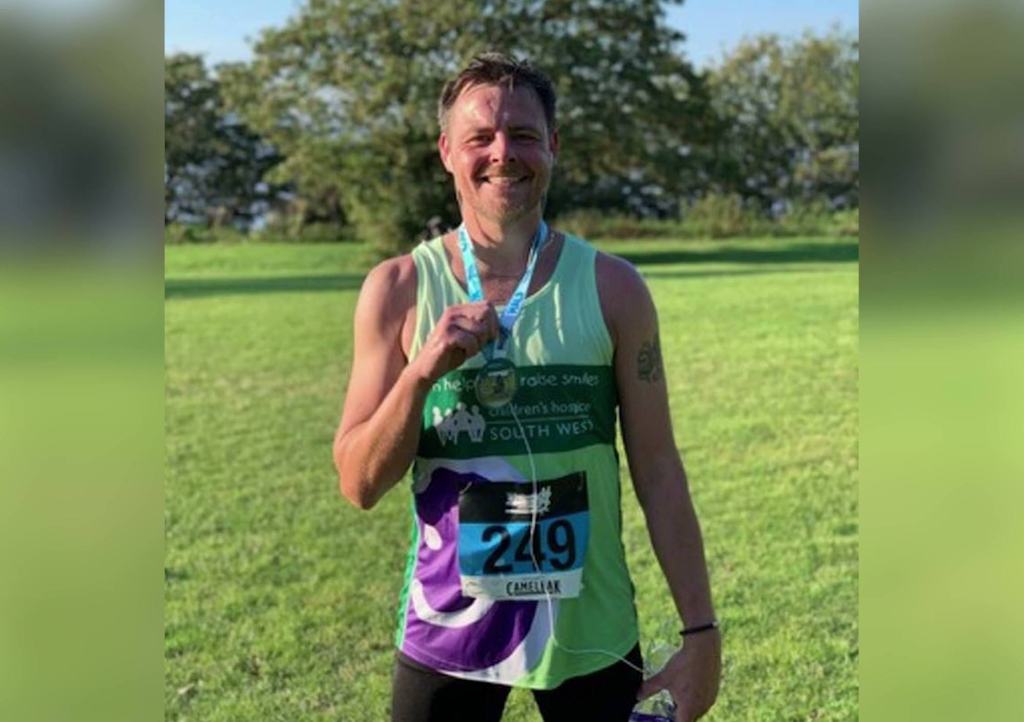 A Clevedon man has pledged to run 10 10ks in 10 days to raise vital funds for Children's Hospice South West (CHSW).
Bob Irwin, a Business Development Manager at Triangle Networks, will be starting his challenge on Sunday, May 10 as part of the charity's Be Incredible fundraising campaign.
After having to cancel or postpone many of its fundraising events due to the Covid-19 lockdown, CHSW is asking supporters to Be Incredible and do 'whatever they can, however the can' to stand with the children and families the charity supports.
Bob supported the charity in 2019, taking part in 12 half marathons with his two colleagues, raising £1,480. He said he decided to do some more fundraising after hearing about the impact of coronavirus.  
He said: "This challenge is going to be a little harder; it's a daunting task and my legs are going to be pretty sore afterwards but that doesn't matter because this is a great cause.
The Be Incredible campaign is something absolutely anyone and everyone should get involved in, whether that's running or even making cakes… just get involved!
Bob and the team at Triangle Networks started supporting CHSW after Bob visited the Charlton Farm hospice at Wraxall and seeing for themselves the work the charity does to support children with life-limiting condition and their families.
"People ask me why I do such a crazy amount of running to support the charity, but it's such a terrific cause and myself and the Triangle Networks team have been supporting them any way we can," he said.
"I had visited Charlton Farm on one of their open days, which was a pretty emotional experience and it was during the third half marathon that I realised I could not do what these people do; they're incredible and have a strength that I just don't have.
"But what I can do is pound the pavement!"
Amanda Gallagher, Corporate Fundraiser at CHSW, said: "Bob has been a great supporter for the charity and even in these difficult times he is going the extra mile to challenge himself and support CHSW. We wish him the best of luck with his challenge."
If you would like to support Bob visit his JustGiving page.
To find out more about how you can Be Incredible.