Bereaved family raise over £50,000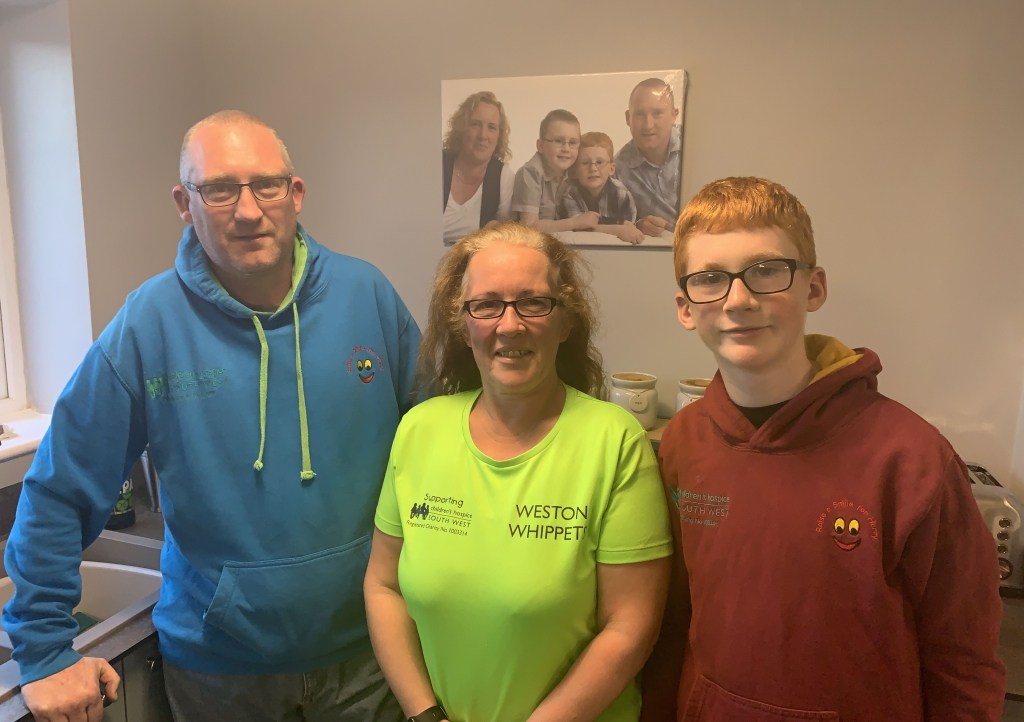 Darren and Sharon Davies and their son Josh have left a phenomenal legacy to their much-loved son and brother, Harry. 'Raise a Smile for Harry' has raised over £50k for the local children's hospice which supported them through the darkest times of their lives.
Harry Davies was born on 12 January 2004. Aged three and a half he was diagnosed with a rare bone cancer in his lower arm. Sadly Harry died at Charlton Farm on 16 July 2011 and was laid in a special room at the hospice called Starborn. The family stayed at Charlton Farm and were given help organising the funeral. 
Soon after Harry's death, Darren and Sharon set up a fundraising group which they called Raise a Smile for Harry (RASFH) and began raising money for CHSW, which relies almost entirely on charitable donations in order to exist. Sharon and her friends took part in the Moonlight Memory Walk. They also hosted a successful event on The Grand Pier in 2012 and Matt Smith, who was at the time playing Dr Who, donated lots of incredible prizes which were auctioned. Darren organised and took part in a 48-hour walk around Weston, a huge challenge that Harry's class at school joined in with. They also put on a charity football match, which has become an annual event. And in 2014, Darren ran the iconic London Marathon.
RASFH has inspired people in the community. Weston Whippets, a friendly local running club, has been formed and now raises funds in memory of Harry. Sharon is a keen member of the group and can be spotted around Weston wearing her Weston Whippets running t-shirt with the RASFH hashtag. The running group has grown considerably in number. There are currently 180 paid members and 420 people who run with the group. Darren said: "It's mainly women but we'd encourage any men to come along. All abilities are welcome!" Weston Whippets are also hosting a charity Ball in February in the town to add to their fundraising goal.
Darren and Sharon continue to fundraise tirelessly for the place which became a haven and they've raised over £50,000 for CHSW. Sharon said: "When the time came there was no better place to be or people to be with. What is more, the hospice continued to support us to help deal with our loss for as long as we needed it. We still visit Charlton Farm and go to events like the family fete in the summer. With the help of our friends we are so intent on trying to support CHSW who run three hospices and are making the most of short and precious lives across the South West. We would ask you all to help us support them."
Read more about Harry's story here.
RASFH has inspired people in the community. Weston Whippets, a friendly local running club, has been formed and now raises funds in memory of Harry. Sharon is a keen member of the group and can be spotted around Weston wearing her Weston Whippets running t-shirt with the RASFH hashtag