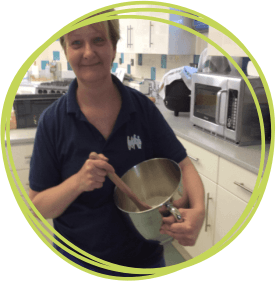 Covid won't stop Kerry cooking
Kerry's developed her cooking and her painting skills
Little Harbour's Cook, Kerry Hollingsworth, hasn't let the events of recent months stop the steady flow of delicious food coming from Little Harbour's kitchen.

Despite routine respite stays being put on hold since lockdown, the hospice has still been supporting local children and their families with visits to them at home, day visits to the hospice for symptom management as well as emergency stays and end of life care.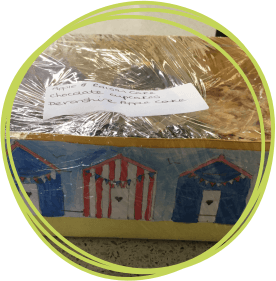 Early in lockdown Kerry's focus turned from cooking up delicious lunches and evening meals for families staying at Little Harbour to creating treats to be boxed up and delivered during home visits. Each cake box was handmade and decorated by Kerry and care team members and then filled with homemade cakes and treats, each individually chosen for every family. From Kerry's famous brownies to shortbread, bounty bars, cupcakes and fruit cake, hundreds were lovingly made and delivered during home visits to families who were all shielding their vulnerable children.

After receiving a cake box from Little Harbour during a doorstep visit one family sent a thank you to Kerry reading
Big thanks for the lovely cakes, that has cheered up my day!
 
For a small number of children that have been at Little Harbour for day visits Kerry has offered a baking activity to take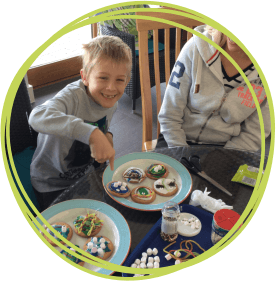 their mind off things. This has been a great opportunity for children to get creative as well as utilise some of Kerry's tried and tested recipes to make some tasty treats. 

High teas have also been on the menu for those who have visited Little Harbour on bereavement visits and for garden catch ups with the team. Kerry has created different variations for each family which have included a range of different breads and scones that she has perfected during lockdown.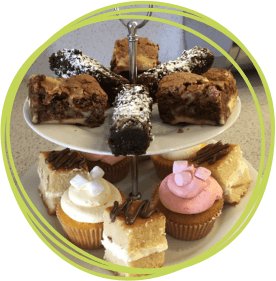 Not wanting to leave out the savoury side of her cooking Kerry has also been experimenting with themed meals for families on day visits who have been treated to foods they have been missing, such as platters of pizza as well as Chinese food. These meals have been thoroughly enjoyed by the children and families, many of which haven't eaten out for months, and for parents it has meant one less meal to plan. 

Reflecting on keeping Little Harbour's kitchen running throughout lockdown and battles to even get food deliveries Kerry said
I am just glad that we could still support families even if it's in a very different way.

As covid related restrictions continue and many families supported by CHSW have opted to remain shielding their children, the hospice has now adopted a hospice, home and virtual model of care. This enables children and families to continue having care and support from Little Harbour but in new ways.