Virtual Rainbow Run raises £40k so far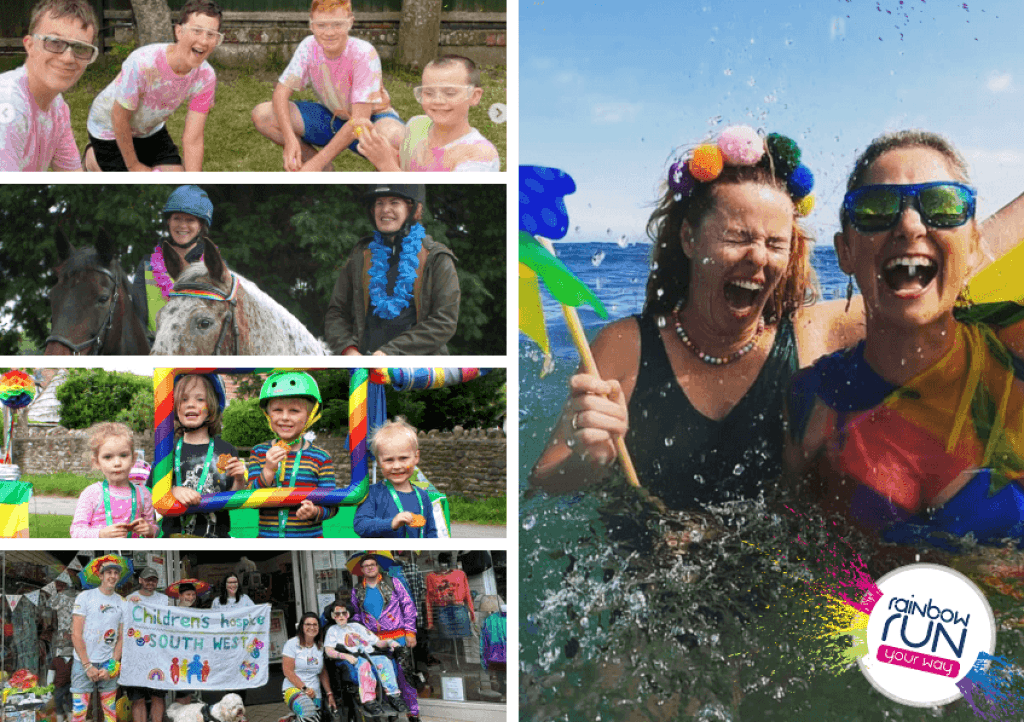 Hundreds of people took part in a weekend of colourful fundraising last weekend in aid of Children's Hospice South West (CHSW).

Hundreds of people across the region joined forces virtually for the charity's 'Rainbow Run Your Way' fundraising event, with £40,000 raised so far in support of local children and families.

They chose their own routes and distance and ran, walked, jogged, cycled and swam to raise vital funds, providing the perfect start to the national Children's Hospice Week, which runs from June 21-27.

Kiley Pearce, Events Fundraiser for CHSW, said: "It was fantastic to see so many amazing people in their rainbow colours, having fun and raising such an incredible amount of money for CHSW. Every penny raised will help ensure that we can be there for local children and families and give them the vital care they so desperately need now and in the future.

"And we're delighted that so many schools have been in touch to say they are getting involved with the Rainbow Run Schools Challenge this week. We can't think of a better way to celebrate the start of Children's Hospice Week, the only week in the year dedicated to raising awareness and funds for children's hospice and palliative care services across the UK."

CHSW, which is celebrating its 30th anniversary in 2021, needs around £11m a year to run its three children's hospices, and around 85 per cent is raised through voluntary donations. 

While the hospices have had to close for routine respite during the pandemic, they have remained open every day for emergency and end-of-life care; care teams have extended their lifeline support by providing virtual support, and by visiting families in their own homes. 

The charity normally holds Rainbow Runs in Newquay, Exeter and Bristol but was forced to make the events virtual for the second year running due to the pandemic.

"Our Rainbow Runs are our flagship fundraising events and we hope they will be back next year," added Kiley. 

"However, we continue to be amazed by people's incredible resolve to support the charity, however they can, wherever then can.

"Thank you to everyone for such fantastic support, including event sponsors Ann's Cottage and The Exeter, which have both continued their incredible support for CHSW through these difficult times."  

For more information about how you can support CHSW during Children's Hospice Week click here