Plymouth Songwriter Releases Song to Inspire Marathon Runners
Plymouth singer songwriter Blake Sonnet has penned and recorded a song to motivate those running the London marathon in April, including old school friend Nicola Hague who inspired him into creating the track.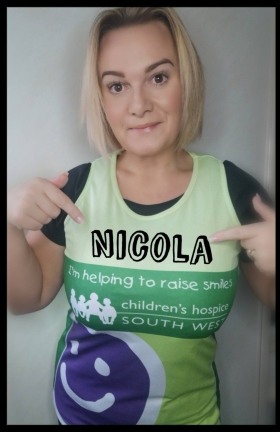 Nicola and Blake went to school together in Plymouth and Nicola is running the London marathon in support of Children's Hospice South West (CHSW) which supported her family when her son Ethan sadly died just before his third birthday. Ethan suffered with Tay-Sachs, a disease for which there is no treatment or cure. Ethan, along with mum Nicola, dad Simon and older brother Callum, used to visit CHSW's Little Bridge House children's hospice in Barnstaple for respite stays.
After hearing that Nicola was taking on the London marathon in support of CHSW Blake felt inspired to write a song that would not only give her and other runners some inspiration and motivation through training and on the day but would also help to raise some vital funds for the charity.
"When I read on social media that Nicola was going to be running the London marathon I thought it was wonderful" said Blake.
To do something so positive and supportive for the charity after going through such a traumatic time really is inspiring. That is where I got the idea to not only support Nicola through the song but also do something that would help to raise funds for CHSW which helped Nicola and her family so very much.
Blake has written a song titled 'Love is on your side' which will be released on 25th February, it will be available to stream and download via Spotify and many other digital platforms. Each time the song is played or downloaded it will be supporting CHSW.
Blake grew up in Plymouth and has been performing in various ways since he was just 10 years old. He used to play football for Plymouth Argyle, he has played in rock band 'Nation' and following drama school has acted in films. He has been concentrating on writing and performing his music professionally for the past five years.
To find out more about Blake visit his website here 
To find out more about Nicola, her family story and her fundraising click here