Maureen's Masterpieces Raising Money for CHSW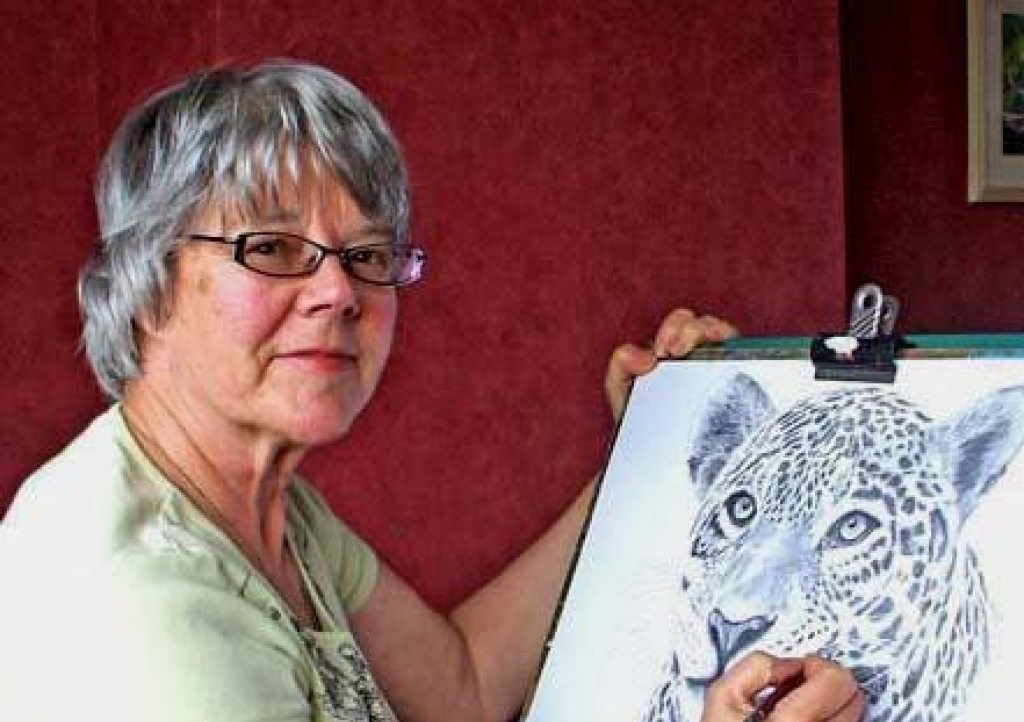 Keen painter and charity fundraiser Maureen Crofts from Perranporth is supporting a cause close to her heart through the sale of her paintings.

Maureen will be donating the proceeds from the sale of her pieces to Children's Hospice South West (CHSW), which supports Maureen's grandson Toby through it's Little Harbour children's hospice in St Austell. Toby has a life limiting brain disease and along with his family receives care and support from the team at Little Harbour, a cause Maureen is keen to raise vital funds for. 
"I have been painting for the last 30 years and am completely self taught. I have supported many causes over the last few years, including the NHS with a portrait I did of Captain Tom last year. One of my pieces 'Dave the Blacksmith' even won me a visit to the House of Lords for afternoon tea." Maureen explained.

Maureen specialises in pieces created using graphite pencil, watercolour and watercolour pencils.

"I really enjoy painting animals and wildlife although my online shop also includes seascapes, landscapes and many more. I am keen to use my love of painting to raise as much as I can for Children's Hospice South West because the charity offers my family such incredible support."

All of Maureen's paintings currently for sale can be viewed and purchased via her website here and all proceeds, minus the cost of postage, will be donated to CHSW.

Bernadette Chambers, Area Fundraiser for CHSW said "We know that Children's Hospice South West means a lot to Maureen and her family and it is such a kind gesture for her to be donating all the funds from the sale of her paintings, especially in this, CHSW's 30th anniversary year."

CHSW has adapted its care throughout the pandemic and Little Harbour children's hospice is now offering care to  over 140 children like Toby, and families through stays at the hospice, home visits and virtual support."

To find out more about the support CHSW offers local families and how you could help raise funds for them click here