Exeter insurance company's incredible year of fundraising for children's hospice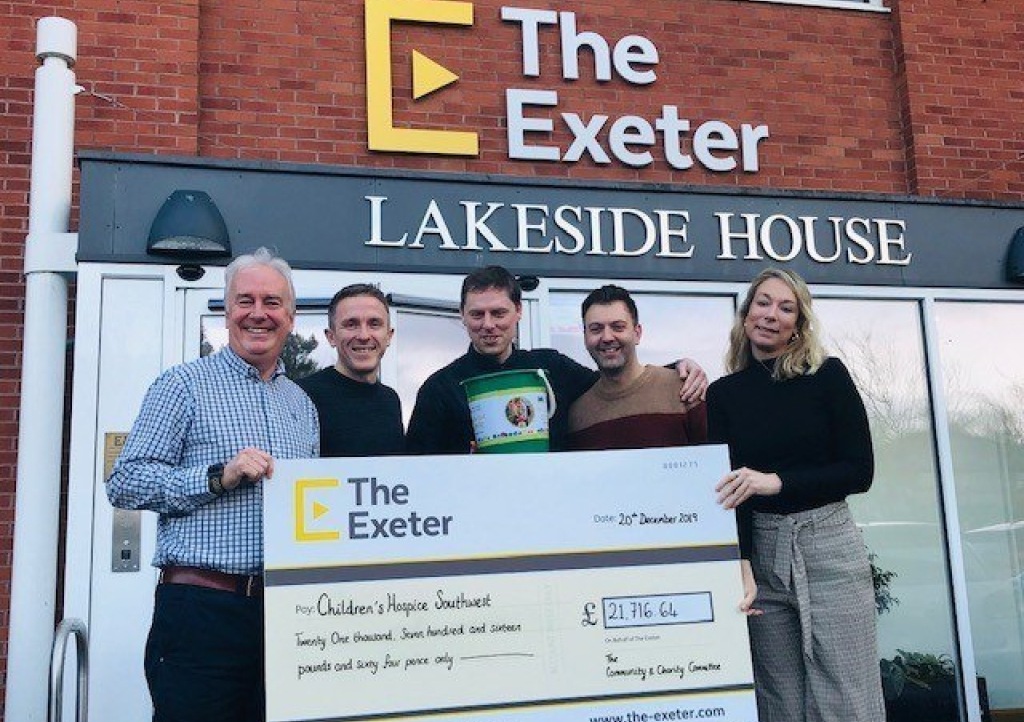 Staff at local insurer The Exeter have raised an incredible £21,716.64 for Children's Hospice South West (CHSW).
The health and life cover specialists, based at the Exeter Business Park in Emperor way, chose CHSW as their charity partner in 2019 and staff stepped up to support the cause in a number of ways.
Members of the team took part in the Prudential RideLondon and Virgin Money Giving London Marathon as well as Exeter's Great West Run.
Staff held a summer barbecue, bake-offs, and they even delivered Christmas hampers for the care team working at the Little Bridge House hospice, near Barnstaple, on Christmas Day.
The Exeter has sponsored one of the hospice nurses, and also threw support behind the charity's Exeter Rainbow Run at Westpoint. Along with sponsoring the event, staff manned a paint station, helping to shower hundreds of runners in bright yellow powder paint.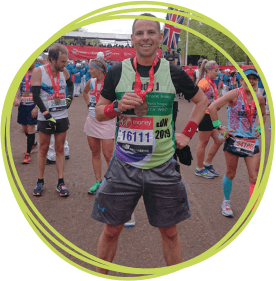 The Exeter has also supported CHSW's £50 Challenge, a workplace fundraising challenge that gives businesses 50 days to raise as much money as they can with an initial £50 investment.
Andy Chapman, Chief Executive at The Exeter, said: "Supporting local charities and causes is an important part of what we do at The Exeter and something all our employees are very passionate about. 
"It's such a pleasure to work together with Children's Hospice South West and we are looking forward to raising more funding for them this year."
Mhairi Bass-Carruthers, CHSW Corporate Partnerships Fundraiser, said: "The support from the team at The Exeter in 2019 has been phenomenal and really will make such a big difference to the families who rely on our hospices for respite and support.
"We rely almost entirely on voluntary contributions and simply couldn't do what we do without the support of companies such as The Exeter and their amazing staff, who manage to find the time to do incredible things for us alongside their very busy day jobs.
"We are incredibly honoured that the company has also chosen to support CHSW again as its charity partner in 2020."