Bristol City FC help create moments that matter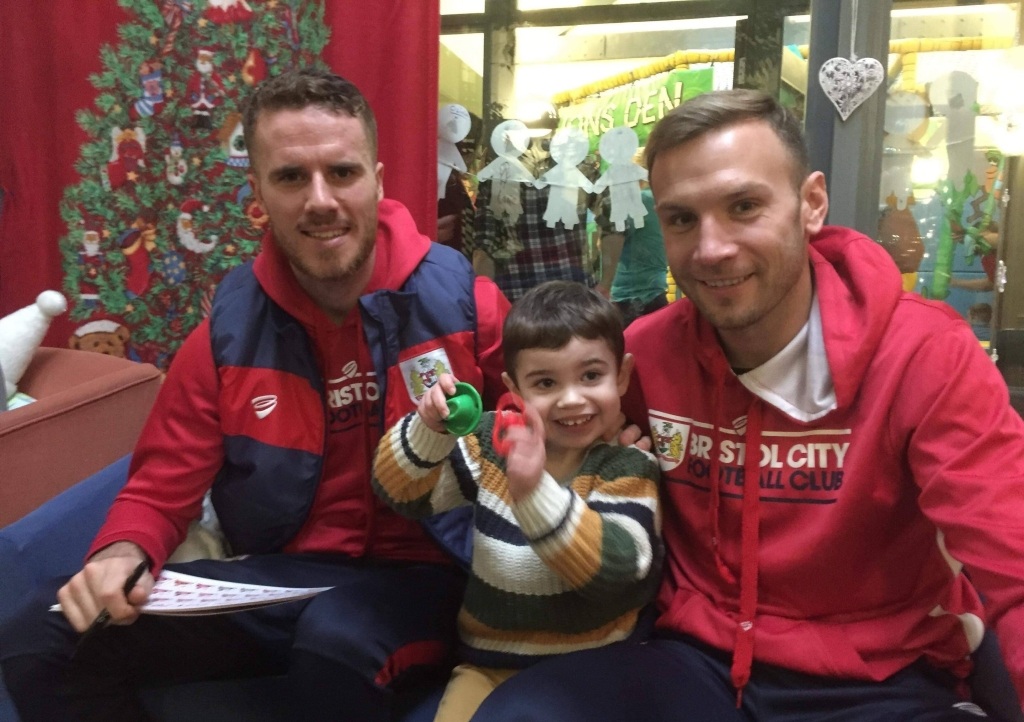 Monday, June 17 marked the beginning of Children's Hospice Week - the only week in the year dedicated to raising awareness and funds for children's hospice services across the UK and the seriously ill children and young people they support.
The theme of the week is 'Moments that matter' and the local children's hospice, Children's Hospice South West (CHSW), is showcasing the wealth of special memories made for families supported by the charity.
Melanie Teixeira from Weston-super-Mare and her family have been having respite stays at CHSW's Charlton Farm for several years. Melanie's son Arthur has Bilateral Vocal Cord Palsy and Bilateral Perisylvian Polymicrogyria/Worster Drought Syndrome and requires round the clock care. For Melanie and her family, staying at Charlton Farm is a lifeline; a time to take a break from being Arthur's carer and just be a family. Melanie said: "We would literally not cope without the love, support and practical help they [Charlton Farm] give us. I genuinely believe that they have helped to hold our family together. Every time we go back home I am counting the days until we are back with them again."
Thanks to CHSW's relationship with Bristol City Football Club, Melanie and her family have been able to create some important moments to remember with Arthur. At the beginning of last season, the club gifted CHSW's Charlton Farm hospice with a season ticket for families to use. Melanie and her husband, Arthur and one of his sisters, Evie, went along to the match against Ipswich Town in March.
Melanie said: "We were excited from the moment we heard that we had been given tickets to the Bristol City game. It's so important to have things to look forward to, fun things, when you are going through difficult times - it stops you getting too bogged down in the moment and all the stuff you are dealing with day to day. Arthur is a massive football fan so it was a dream come true for him to go to the game! We had brilliant seats, right near the front and had a great view of everything. There was a special steward on hand which gave us peace of mind and he was so kind and gave the kids flags to wave. The whole atmosphere at the stadium was really uplifting and we all enjoyed it as much as Arthur to be honest. He recognised one of the players he met when they came to visit Charlton Farm."
These experiences are so precious for him (and all of us) - making fun and exciting memories, making us all feel special, and feeling that people care about us.
The Bristol City team have visited families at Charlton Farm as part of their support for the hospice and Arthur recognised the players from those visits. Melanie said "It's lovely that the team give their time to the kids so they can get to know them a bit. It's a huge treat for the them (and for their dads!). Arthur has the signed team sheet up on his bedroom wall from their last visit to Charlton Farm and still is very excited to look at it. These experiences are so precious for him (and all of us) - making fun and exciting memories, making us all feel special, and feeling that people care about us. We are very grateful to Bristol City for the warmth and care they show to all the kids and families at Charlton Farm. As a budding footballer himself, it's just a huge deal and so inspirational for Arthur to have these kind of experiences."