Isle of Wight Challenge 2021
Choose your distance and walk, jog or run around the coastal paths of the Isle of Wight
Great challenges need great settings - and few are better than the Island's coastal path. 2,000 adventurers will take on the Isle of Wight in May - with all out to push themselves further.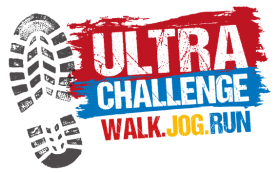 It's along the spectacular southern cliffs, past the iconic Needles, and up to historic Cowes at the half way stop. For Full Island challengers it's on to historic Ventnor, and back to our welcome Base Camp in Chale after an epic 106km journey. You'll get full support & hospitality all the way, and with half & quarter Island options also - there's an Isle of Wight Challenge for everyone!
I was absolutely amazed at the organisation. Outstanding. The rest stops were amazing. [The Trekmasters] helped the team get through the night and got us through to the end. The walk was gruelling but the layout of the event and the frequent triangles made it clear to follow. Am really impressed with Action Challenge
It'll be fun, rewarding, and achievable with some determination, resolve, and spirit. Join an unforgettable Isle of Wight weekend and push yourself further!
Event provider: Action Challenge (part of the Ultra Challenge Series)
Your challenge, your way!
Now a classic in the Ultra Series calendar - with white cliffs, sandy beaches, stunning views and an undulating coastal path to test you.
Whether you're a keen walker taking on your first endurance event, or even a seasoned marathon runner looking to step up the distance, you'll get the best support & hospitality through day & night all the way to the finish line where a well earnt celebration awaits!
The Full Challenge starts at Chale, in the south, and at 106km and over 2,100 metres climb - makes it a tough one! The 2 Day Full Challenge Option enables rest at Half-Way in Cowes, with the whole route in daylight.
The 1st Quarter Challenge follows the path along the south of the Island to the iconic Needles, and ideal for novice challengers. If you push on for the 1st Half - it's an Ultra Marathon distance - all the way to historic Cowes. 
Map