Why Rainbow Run Means More Than a Fun Day Out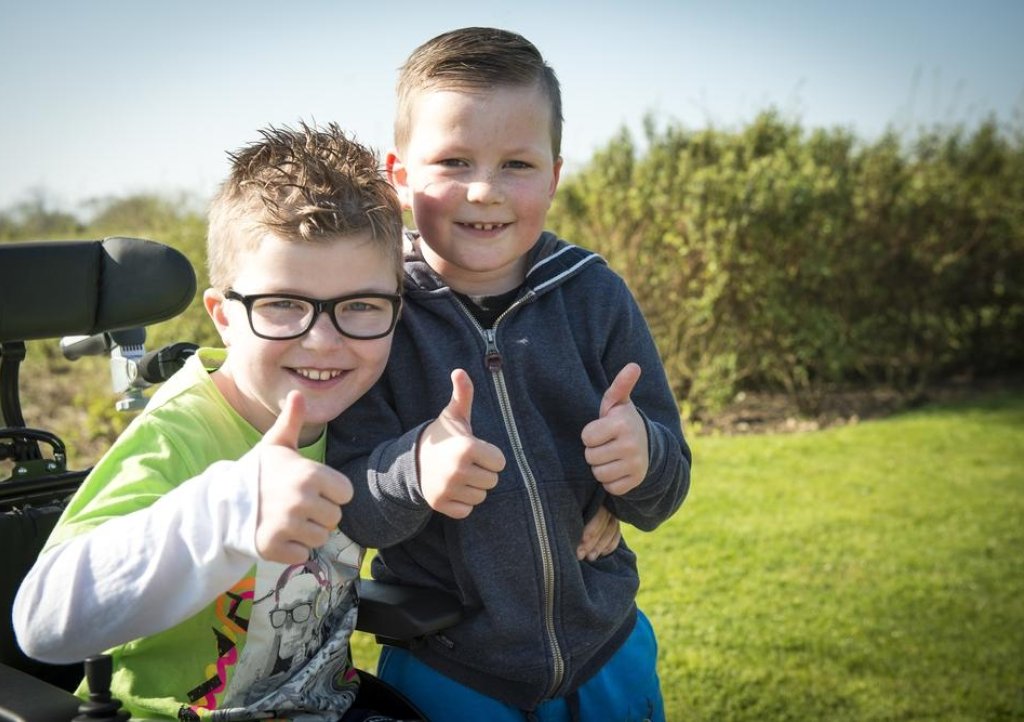 Tickets for Children's Hospice South West's 5km Rainbow Run are selling fast and the Fundraising Team from Little Harbour children's hospice are keen for participants to understand what their support means to the charity.
The Rainbow Run is now in its 6th year and is a fun 5km run, jog or walk around RAF St Mawgan where those taking part get covered in different coloured powder paint along the way.
Last year the event raised £77,000 for CHSW which runs Little Harbour children's hospice in St Austell and helping to promote the Rainbow Run this year is 11 year old Daniel Richards who visits Little Harbour for short breaks along with his family.
Daniel was born with Hypo plastic left heart syndrome which is a congenital heart defect. Daniel has had multiple operations and procedures since birth and needs regular medication. Life is busy as alongside school pressures such as SAT's he also has many appointments to attend.
Daniel and his family visit Little Harbour regularly with his brother and sister who love their visits too. They get to spend quality time both with their parents and with the sibling team who arrange trips out and activities alongside proving emotional support.
Daniel's mum Leanne said
We are very grateful for the time we spend at Little Harbour. For us it means Daniel is cared for the whole time and gives us respite from medication giving, monitoring his breathing and broken nights' sleep. It also allows us quality time to spend with his brother and sister.
Kiley Pearce, Events Fundraiser at Little Harbour said "Taking part in the Rainbow Run and raising that all important sponsorship really will make a difference to over a 120 families that Little Harbour is currently supporting including Daniel's. We see first-hand the difference that the hospice makes to these families, providing them with a home from home environment where they can relax and make precious memories together as a family while accessing expert medical care. By taking part in the Rainbow Run and raising some sponsorship, however big or small, you will help us to continue being able to provide families with these special moments."
Anyone 5 years and over can take part in the Rainbow Run.