Toy soldiers provide funds for hospice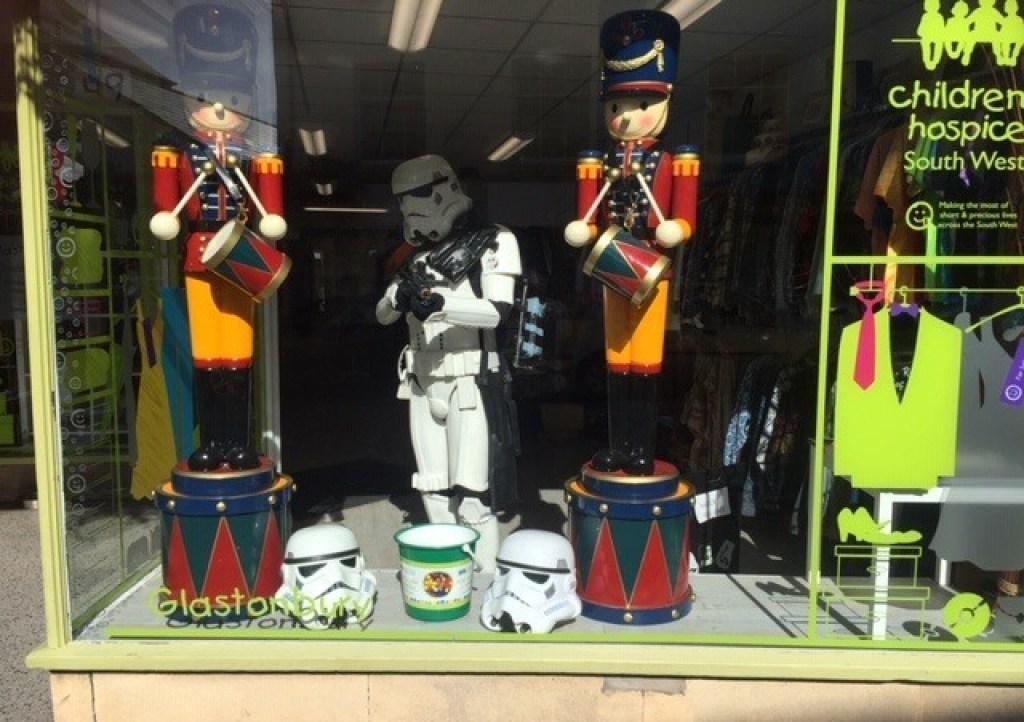 Charities are often donated some very special or quirky items. During the end of last year, Mandy Parsons from Clevedon saw some interesting Christmas decorations being given new homes and thought that local charity, Children's Hospice South West (CHSW) would benefit from them.
The items in question were two life-size soldiers and they used to be part of the Hawthorns' Christmas decorations during Mandy's time as Manager of the retirement home.
Tim Somer, current General Manager of the Hawthorns, said "They had been a part of the Hawthorns family for over 20 years and have been beautifully maintained by the team over the years. Unfortunately, due to new management it was felt that a different approach needed to be made on how the Hawthorns Clevedon was to look during the festive period and felt that they need a fresh lease of life and were kindly donated to CHSW to find their forever home."
Mandy said, "The soldiers were bought back in 2006 by Terry and Marie who were the original managers of the Hawthorns. They bought them from Costco in Reading and hired a minibus to collect them along with many other items ready for Christmas."
The soldiers were taken to CHSW's shop in Glastonbury where they featured in the town's Frost Fayre before they were sold for £500.  
Mandy was first made aware of the charity by her mother and father during the build of Charlton Farm. Mandy's father died before the build was completed, however, she continues to raise awareness and funds for the charity in his memory.