Team Swan to take part in Santas Bristol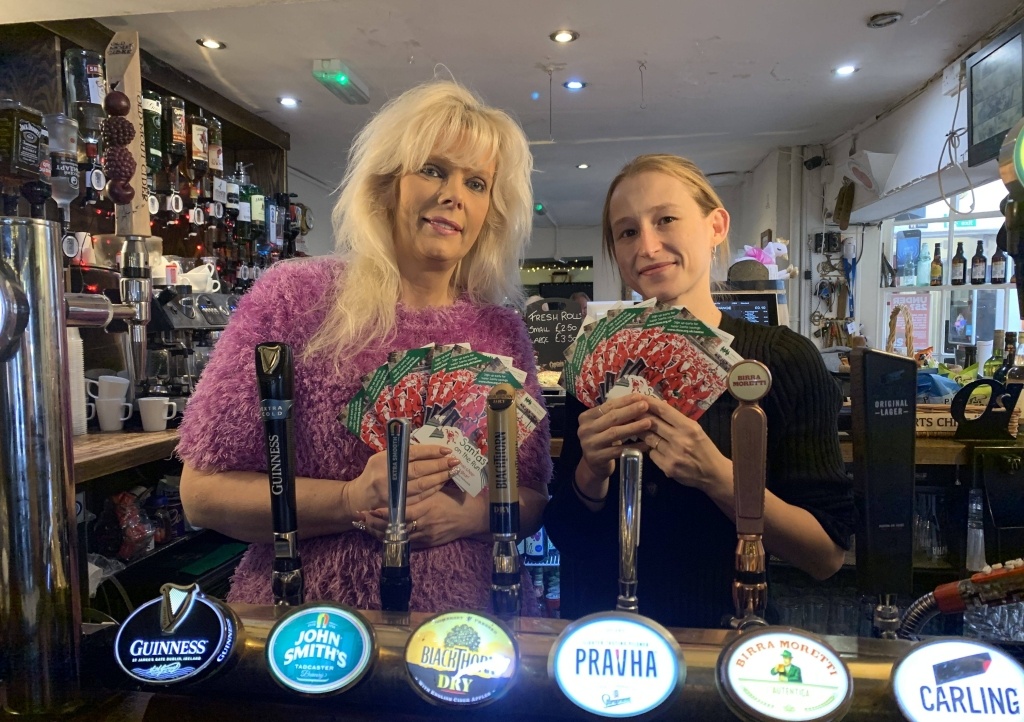 Staff and regulars at The Swan Inn in Thornbury are celebrating Christmas by taking part in Santas on the Run in support of Children's Hospice South West (CHSW).
Landlady Sandra Davies has recruited a team of 20 so far who'll be donning their Santa suits and making their way around the 2k route starting at Bristol Harbourside on Sunday 8 December. Sandra said: "I'm hoping more people will join us as the more the merrier! It's for a great charity, the Santa suit is provided and it's suitable for dogs, pushchairs and wheelchairs. We aren't running most of us will be walking!"
The 2k course, which begins at the Harbourside and winds its way round to the centre of Bristol and over Pero's Bridge, is suitable for all ages and abilities and will be raising awareness and funds for Bristol's children's hospice – Charlton Farm in North Somerset.
Sandra has been raising money for good causes ever since she came to Thornbury. She said: "I believe in giving back to the community and to the people who've helped me get the pub off the ground as it was pretty much derelict when I took over eight years ago. We've turned it around and now a massive part of The Swan is fundraising for charity as well as showing kindness and helping people.
"Christmas can be lonely for anybody, but the pub is here for people who want to get out of the house and talk to others. I moved to Thornbury and I didn't know any one and my customers have become my friends. They're fun-loving and up for a laugh so we thought Santas on the Run would be great to take part in, whilst raising money for a great cause."
Sandra's pub dog, Thorne, may be missing out on the action as Sandra and her team plan on making a day of it and enjoying what Bristol has to offer after the run.  
There's a discount for families as well as teams of 10 or more. So why not kick-start the festive season and join over a thousand other Santas all raising money for a great clause?!
To sign up Click Here