Shoeperman to make a comeback at Bristol Half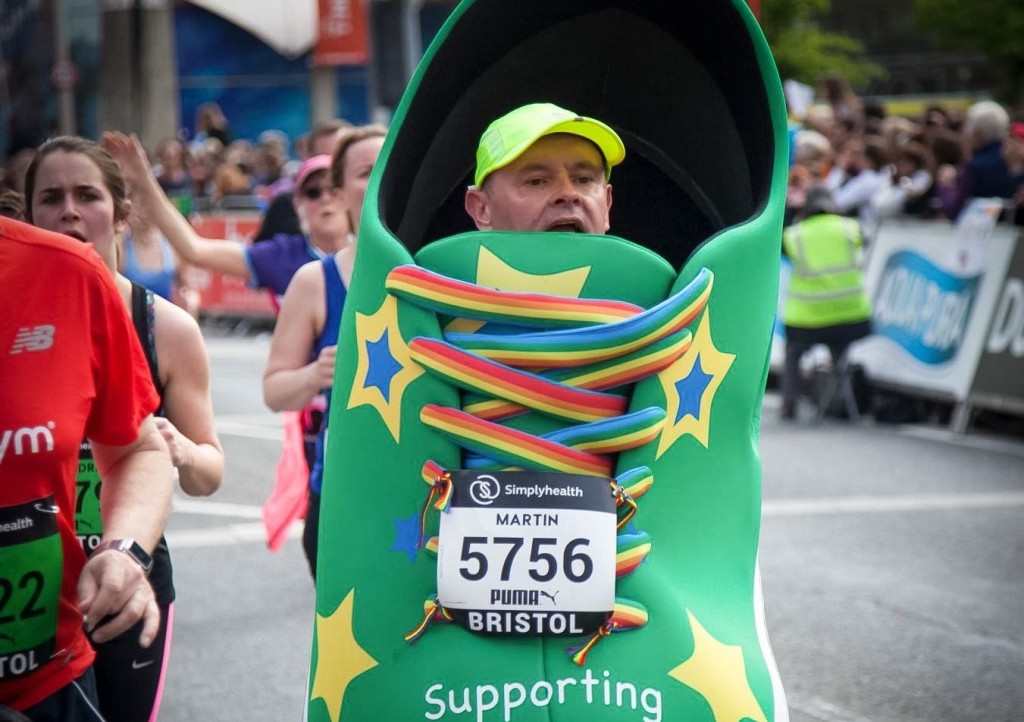 Martin Pearce from Westbury in Wiltshire first began fundraising for Children's Hospice South West (CHSW) in 2017, the year he was to turn 50. He said "I raise funds for a charity most years and the year I turned 50 I wanted a charity that was local, would benefit children and also where I could really see the effect the money raised was having. I have a colleague who has benefited from the support at CHSW's Charlton Farm and following a tour of the hospice I could really see that the fantastic work carried out for the whole family of children who stay there."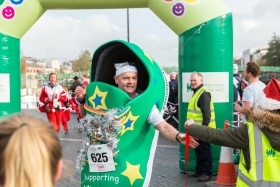 Martin has since raised tens of thousands of pounds for the charity and has taken part in numerous challenges - running, cycling and abseiling. However, he finds himself most in the spotlight when wearing his famous running shoe outfit - also known as Shoeperman!
Martin said "I run in the shoe to raise not only funds but also awareness of what the hospice does. It was designed following a colouring competition at the hospice in 2016. I had it made up primarily for my London Marathon World Record attempt, but it's also completed various half marathons, 10ks and park runs. It brings a smile to everyone's face that sees it; what more could I ask."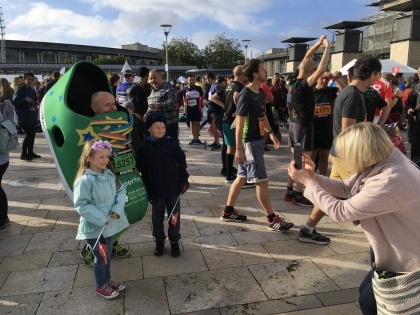 There's always so much interest in Shoeperman and Martin has decided it's time to run the Bristol Half marathon in September again, dressed as the shoe. He said, "Bristol Half is a great event with lots of support. I would encourage anyone signed up to run it to get in touch with CHSW and run in support of local children and families who rely on the vital care and support they provide."
If you have a place for Bristol Half and would like to request to run for CHSW - and alongside Shoeperman - Click here.