Rotarians raise hundreds for hospice with big breakfast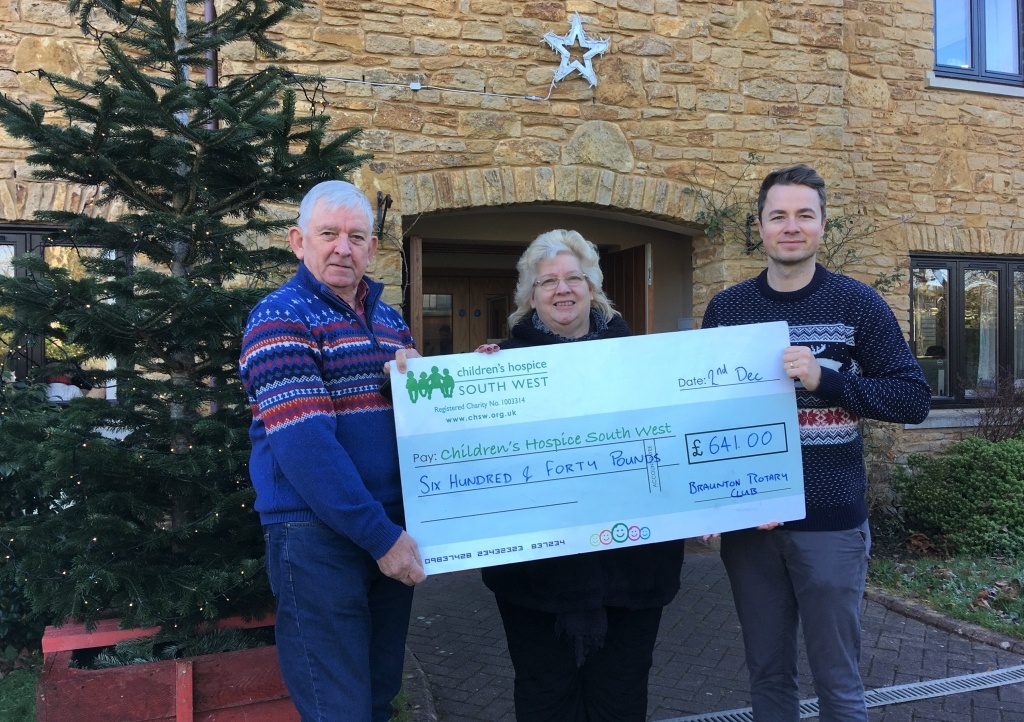 A Big Breakfast held by Braunton Rotary Club has raised £641 for Children's Hospice South West.
More than 60 cooked breakfasts and nearly 50 bacon and sausage baps were sold at the Vivian Moon Centre on November 9.
Visiting the charity's Little Bridge House children's Hospice in Fremington this week to present the fundraising cheque to community fundraiser Josh Allen, club president-elect Beryl Lloyd said the event was one of the busiest she could remember.
"I've done lots of breakfasts before, but this was the best we've ever done," she said.
"There was a full house and we had people waiting for tables," added the club's youth lead Ian Welsh, who took charge of the cooking on the day.
We used three trays of eggs and had to send out for more bacon and bread rolls!
All the food was donated by club members and their friends and use of the hall was given free-of-charge.