Rainbow Run 2020 tickets are on sale now!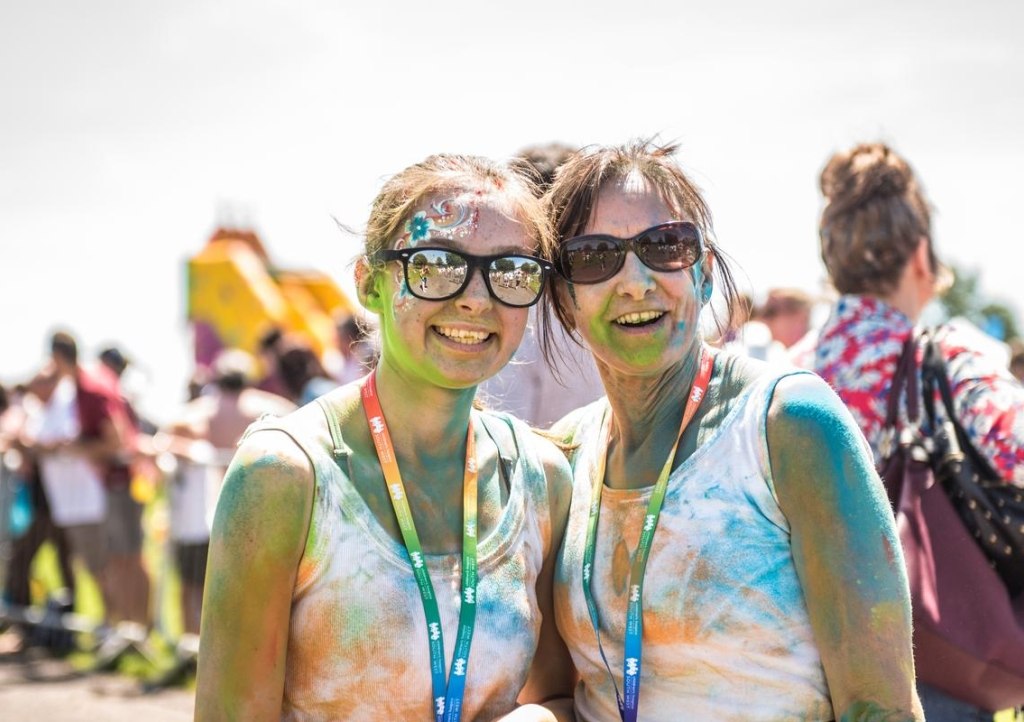 Families are being invited to get their tickets for the South West's brightest' 5k charity fun runs taking place in Bristol, Newquay and Exeter this summer.
Registration for Children's Hospice South West's Rainbow Runs is now open, with a 25 per cent discount available for those who sign up early.
More than 3,000 people walked, jogged or ran through a series of coloured paint stations at last year's event, raising £178,000 for local children with life-limiting conditions and their families.
This year, the charity hopes even more people will take part in the colourful fun to help provide vital respite at its three children's hospices in Bristol, Barnstaple and St Austell.
Bristol Rainbow Run takes place on Saturday 6 June at North Somerset Showground. The Exeter Rainbow Run returns to Westpoint Exeter on Saturday 20 June, while the Newquay Rainbow Run will be back at RAF St Mawgan on Sunday 21 June.
Exeter event fundraiser Jayne Jarrett said: "Our Rainbow Runs are the brightest sponsored 5Ks around! They are suitable for all abilities and a brilliant way to support your local children's hospice.
Anyone aged five and above can take part – so gather friends and family or get colleagues together to enter a team and help make it a day to remember.
Each Rainbow Run will have its own event village with face painters, entertainment, refreshments and plenty of colourful rainbow merchandise to buy. 
Newquay event fundraiser Kiley Pearce added: "Entry covers your participation and by asking just a handful of people to sponsor you, or organising a rainbow dress down day at your school or work, you could raise £50 too."
Children's Hospice South West needs £11million a year to run its three hospices in North Devon, North Somerset and Cornwall, and around 85 per cent of that comes though fundraising. 
The hospices offer local families respite breaks and the chance to make the most of their precious time together. 
This year's eighth Bristol Rainbow Run will be CHSW's last in the city but event fundraiser Mandy Ley-Morgan says the event will be 'going out with a bang' with a big festival finale.
"We'll certainly be going out on a high," said Mandy.
"Rainbow Run has enjoyed seven fantastic years in Bristol since CHSW brought the concept to the UK. We constantly review our events to keep them fresh and exciting and will be offering new events to our supporters for 2021 onwards."
Early-bird tickets are £15 for adults and £9 for children and are available until April 1.