New Look offers 20% discount to CHSW supporters in Nailsea
Children's Hospice South West (CHSW) has teamed up with fashion retailer New Look to offer town shoppers an extra big thank you for helping the charity.
New Look has launched a new customer discount initiative to support hospice care by encouraging more people to donate goods to local hospice shops, and CHSW is one the shops chosen to pilot the scheme until 14th September.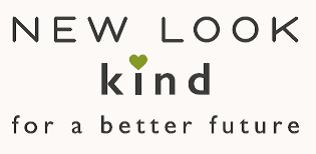 The high street store will be offering a 20 per cent discount voucher to anyone who drops in a full bag of donations at the CHSW shop on Colliers Walk, Nailsea.
Under the scheme, running in partnership with national charity Hospice UK, donors will receive a voucher which they will be able to spend at New Look's store in Nailsea, which is only a short walk from the hospice shop.
Mark Axon, Retail Director at New Look said, "New Look is very excited about this new partnership with Hospice UK to encourage our customers to donate their once loved clothes to their local hospice shop. As a company, we're really keen to develop stronger links on our local high streets. We have a three-year commitment to fundraise for the amazing work of hospices around the UK and this new initiative helps us to take this to the next level, building stronger relationships in local communities and doing what we can to reduce the amount of clothing waste that ends up in landfill."
Every item bought in one of CHSW's shops across the South West helps the charity to provide care for children with life-limiting conditions and their families.
The CHSW shop in Nailsea sells clothing, accessories and jewellery, household items, small electrical goods and bric-a-brac, books, CDs and DVDs, toys and games.