Megan's long locks are a big boost to children's charities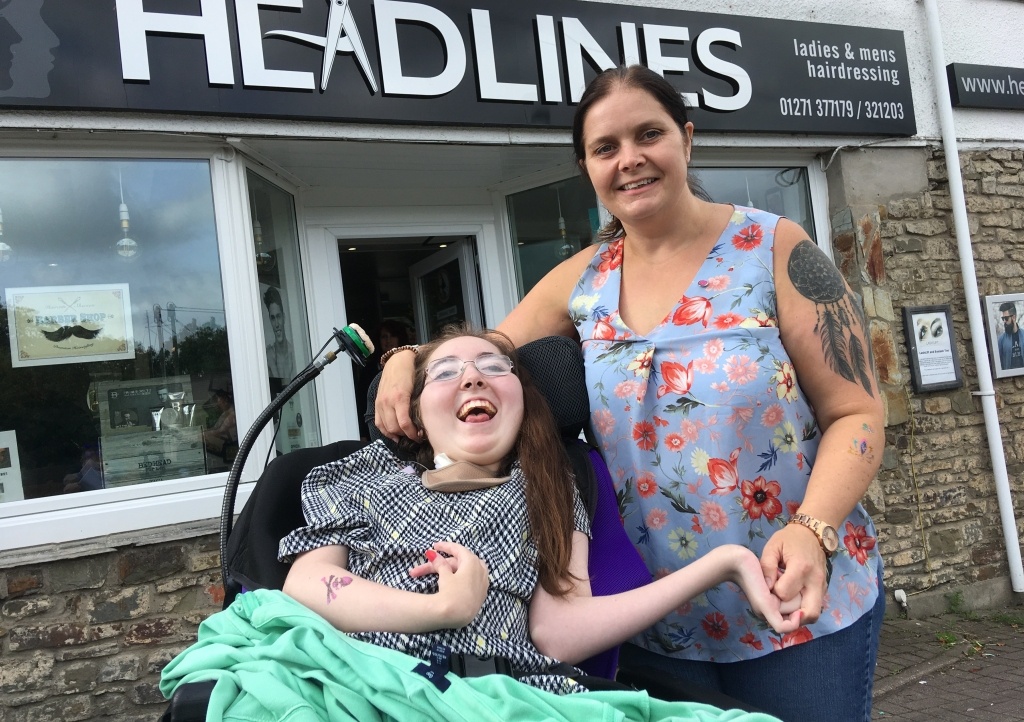 A young girl with complex medical needs has donated her long locks to a charity that provides real hair wigs to children and young people with hair loss.
Megan Killey, 20, from Halwill Junction near Okehampton, is also hoping that her new-look short hair style will raise money for Children's Hospice South West, the charity that has supported her and her family for the last 19 years at its Little Bridge House hospice near Barnstaple in North Devon.
Mum Victoria Tanner has done a few things to raise money for CHSW over the years, including jumping out of an aeroplane, but this time Megan wanted to give something back herself.
She said: "Megan has always had long hair but she was in hospital for about four months last year and she lost a bit at the back and decided to have it cut short and donate her hair to the Little Princess Trust, and to try and raise some money for the hospice.
"Everyone who's ever known Megan will know that her hair is her pride and joy so doing this was a very big thing to her.  
"But she wants to say her own thank-you to the children's hospice; Little Bridge House has been such a massive part of her life and we have shared the most amazing memories there.
"As Megan is now 20, we are on our reducing nights due to the nature of it being a children's hospice. Sadly, we only have about another year that we can use and unfortunately, there is no adult equivalent so every day there is more precious than ever."
Victoria booked an appointment at Headlines hairdressers during a respite stay at the hospice in Fremington last week.
"It took Megan a long time to decide which style to go for but she's really pleased with the results – her new short hair looks fantastic," said Victoria.
You can make an online donation on Megan's Just Giving page.