Luxury local hampers supporting children's hospices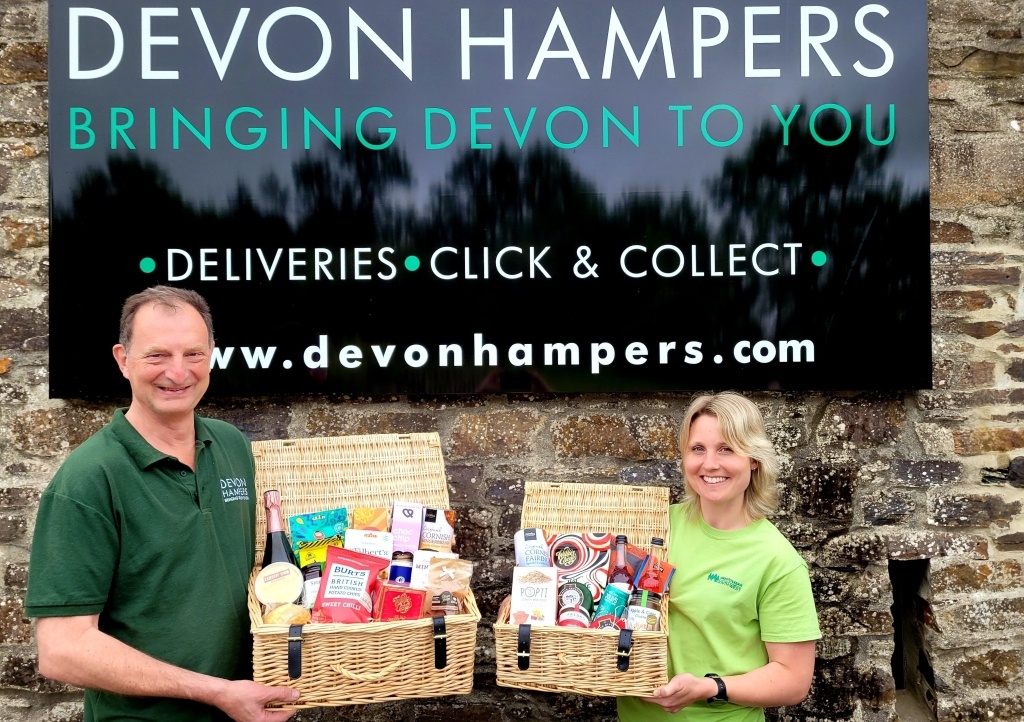 Devon Hampers, winner of Best Luxury Hampers Award in 2019, has chosen to support a local children's charity during a special anniversary year.

Lifton based Devon Hampers is partnering with Children's Hospice South West (CHSW) and will be donating 5% from the sale of its hampers, when purchased using a specific code, to the charity which is celebrating its 30th anniversary this year.

Adam Fox-Edwards, Founder and CEO said,
This is a great local charity caring for youngsters in the South West to make the most of their shortened lives. I'm proud that our team can help them to make a difference to these local families.

Devon Hampers specialise in selecting, packing and sending the best tasting products from the south west for people to enjoy across the country. They supply everything from wine, cheese, chocolate, pasties, ale and cream teas as well as hampers for specific occasions and for corporate clients. Customers can even create completely bespoke hampers to be sent to friends and family.

Zoe Partridge, Area Fundraiser for CHSW said "We are absolutely delighted to be partnering with Devon Hampers during our 30th anniversary year. For anyone celebrating an occasion or simply wanting to send a treat to a loved one Devon Hampers have got you covered and it means so much to have the support of this local business."

Devon Hampers will donate 5% of each purchase made to CHSW, when ordered with the code 'DHPreciousLives', and the partnership will be running until the end of the year.

CHSW is currently supporting more than 500 children and families across the south west through its three children's hospices including Little Harbour in St Austell. 

While the hospices have had to close for routine respite during the pandemic, they have remained open every day for emergency and end-of-life care; care teams have extended their lifeline support by providing virtual support, and by visiting families in their own homes. 

If you think there is a way your business could help CHSW to be able to continue offering this vital care and support to children and families then please call Little Harbour on 01726 871 800 where you will be able to speak to one of the fundraising team. To find out about oher businesses supporting CHSW through the sale of their products click here.