Gunner's homegrown veg and pickled onions are big hit for hospice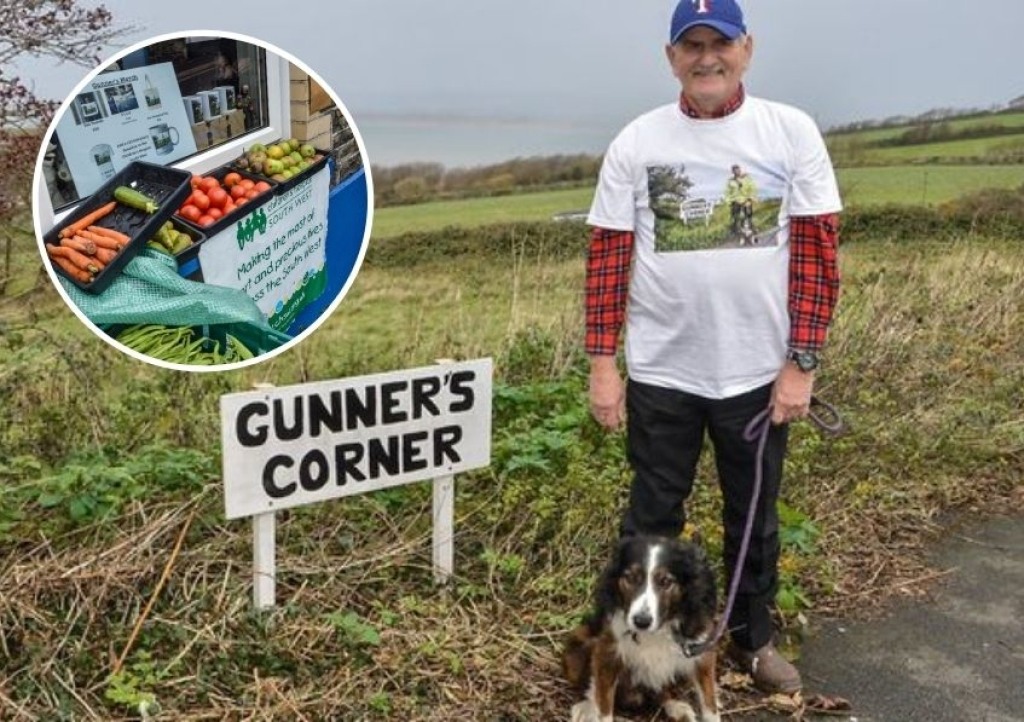 A retired shipyard welder from North Devon has raised a remarkable £3,500 selling homegrown produce from a stall outside his home in Appledore.
Les 'Gunner' Curtis sells vegetables grown in his back garden to support the charity's Little Bridge House children's hospice in nearby Fremington.
His stall in Myrtle Street is a big hit with villagers and holidaymakers. It raised £1,300 in 2020 and last year's total was boosted by the sale of coffee mugs and photo t-shirts created with the help of fundraiser friend Ray Goldsmith.
But the surprise hit of the year were Gunner's jars of pickled onions, which raised £500 over the festive period. 
He said: "The public are so generous, which is amazing at this particular time considering the state of the economy. 
"People often donate to me directly without taking anything from me at all. Last year, we put a line on our poster, giving people the option to make a voluntary donation on all the products we have and it seems to have been a success.
"I'd like to especially praise Paul from Henley-on-Thames and Barry, the landlord at The Champ in Appledore for their very generous donations this year." 
The money is still coming in despite the weather. Every penny counts so please do visit.
Ray, who helped create a range of 'merch' for Gunner which also includes tea towels and tote shopping bags, said: "People like Gunner are the salt of the earth. He's out every day in all weathers with his dog Rusty in and around Appledore and Bideford, talking jovially with people along the way. That's his campaign and it works."
CHSW area fundraiser Ruth Morgan said: "Gunner is a true community champion. His fundraising for Little Bridge House will make a real difference to local families that rely on the vital care the hospice provides."
"His stall in Appledore is a shining example of sustainable fundraising at its finest and we can't thank Gunner and his customers enough for their support."