Family encourages you to join Santas on the Run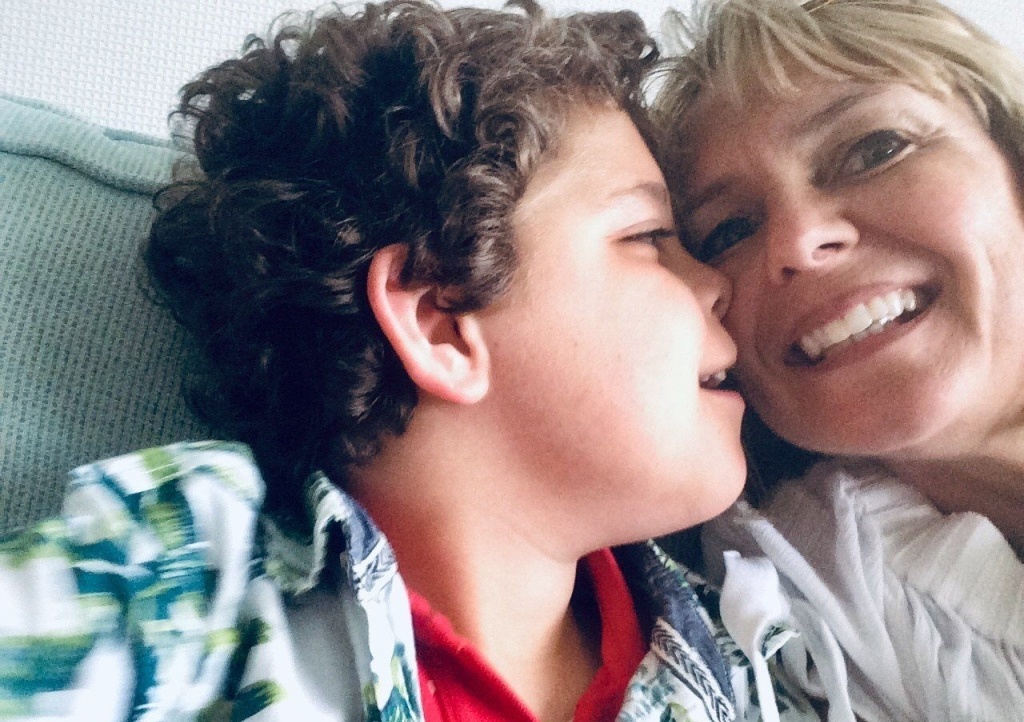 Support Children's Hospice South West (CHSW) this year by taking part in Bristol's biggest festive fun run, Santas on the Run.
The 2k course, which begins at Lloyds Amphitheatre and winds its way round Bristol Harbourside, is suitable for all ages and abilities and takes place on Sunday 8 December.
It's a sponsored event with every Santa encouraged to raise as much money as possible to help CHSW care for local children and families at its hospice just outside of the city, Charlton Farm.
Justine and her sons from Yatton are supported by Charlton Farm. Her son Freddie has a complex range of conditions including Mucolipidosis Type III and requires round the clock care. The family is given respite stays at the hospice, including Freddie's teenage brother Joseph. Charlton Farm enables Justine to be Freddie's mum and not his carer whilst she is there. Having Freddie cared for by one of the highly skilled care team also enables her to spend quality time with Joseph, something that is often difficult outside of the hospice environment.
By taking part in Santas on the Run and raising sponsorship, you'll be helping families like Justine's to make some very special memories with their loved ones this Christmas. Justine said: "Joseph and his dad have taken part in Santas and really enjoyed it! I've found it quite overwhelming to be there and watch thousands of people all gathered together to help the hospice, raising money for a service we find invaluable."
Freddie's Dad, Adriano, said: We love the Santa Run as it brings Bristol together. I've got quite a lot of people from work doing it at the same time - it's a really a socially gathering - and being 2k, it's not too far for people. It's really good fun and it's something to do before Christmas which gets people going. Being by that stage, having a dance, everyone is so happy and you just know that it's going to be a great event raising funds for a brilliant place."
It certainly is an experience to be part of - thousands of people dressed in Santa gear, dogs dressed for the season, prams turned into sleighs for the day. This year CHSW hopes to raise £45,000 from the event.
I've found it quite overwhelming to be there and watch thousands of people all gathered together to help the hospice, raising money for a service we find invaluable
Justine said: "December is one of my favourite times of year at the hospice as it's so festive. Every room is decorated amazingly, it's like a mini winter wonderland. Santas on the run always gives me a big lump in my throat too; watching a sea of thousands of Santa's old and young all coming together to raise money for an amazing place they've probably never visited. They just do it because they care for the cause. It's extra special." 
Help raise vital funds for CHSW's Charlton Farm this Christmas and sign up to Santas on the Run. Tickets are priced £16 for adults and £8 for children. Age 2 and under are free. Group and family discounts available. For more info, or to sign up, Click Here