Countrywide pick CHSW as Charity of the Year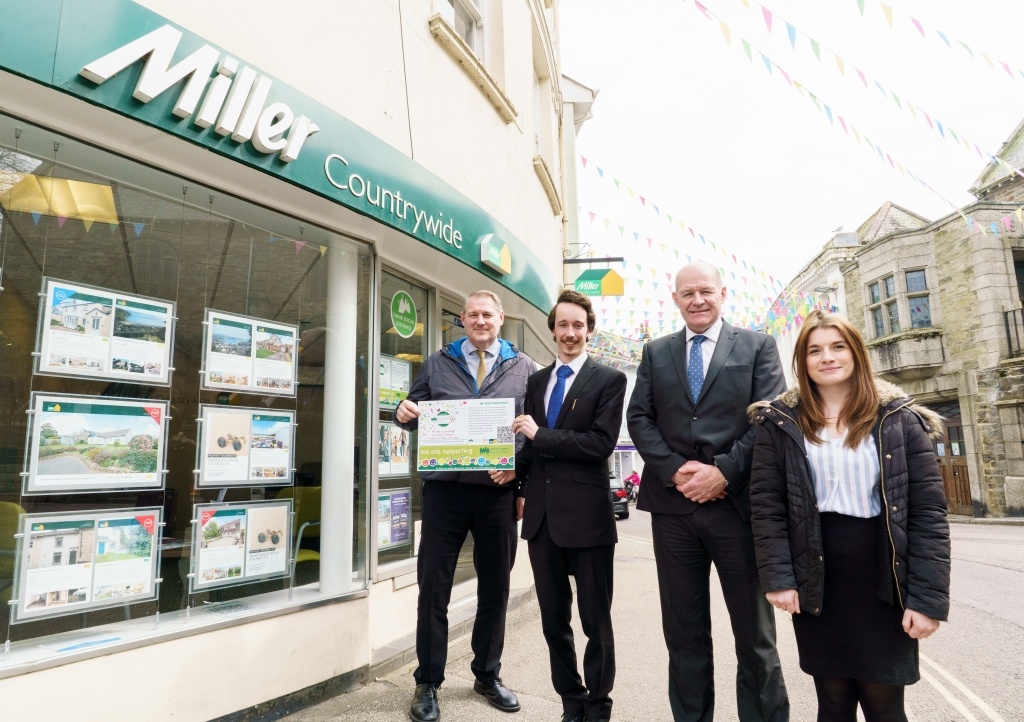 The largest residential estate agency in the UK, Countrywide, has chosen to support Children's Hospice South West (CHSW) following an all-staff vote to choose its 2021 charity of the year. 

Team members from across all Countrywide branches in Devon and Cornwall, from Penzance to Torquay, are looking forward to getting involved in fundraising for the charity themselves and also encouraging their tenants, landlords and investors to support their fundraising efforts too.


James Harvey, Lettings Negotiator at Miller Countrywide Falmouth said "I'm absolutely delighted to be working alongside Children's Hospice South West and coordinating our teams across Devon and Cornwall to support this incredible charity. Their work with children with life-limiting illnesses and the way they support the families is so important, they deserve all the recognition and support they can get. We have a number of upcoming events this year which we're really excited about. They range from funky themed dress down days, sponsored walks by day and night, fundraising evenings, adventure days, skydives and much more! I'm very much looking forward to supporting CHSW's essential work with the children and families in their care.
The more we can raise the better – I just can't wait to get started! 

This is a special year for the local children's charity which is celebrating 30 years since it was founded by Jill and Eddie Farwell in North Devon in 1991. Since then the charity has built, and runs, three children's hospices across the region including Little Harbour in St Austell which opened 10 years ago.

Little Harbour is currently supporting over 140 children with life limiting conditions and their families. Support offered has naturally had to adapt over the last year and alongside offering respite stays at the hospice, end of life care and bereavement support, the team are also providing home visits and virtual support to their families dealing with extremely challenging circumstances. 

To show your support for Countrywide's fundraising for CHSW you can make a donation here or call your nearest Countrywide branch.