Children's Hospice South West celebrates record-breaking memorial bike ride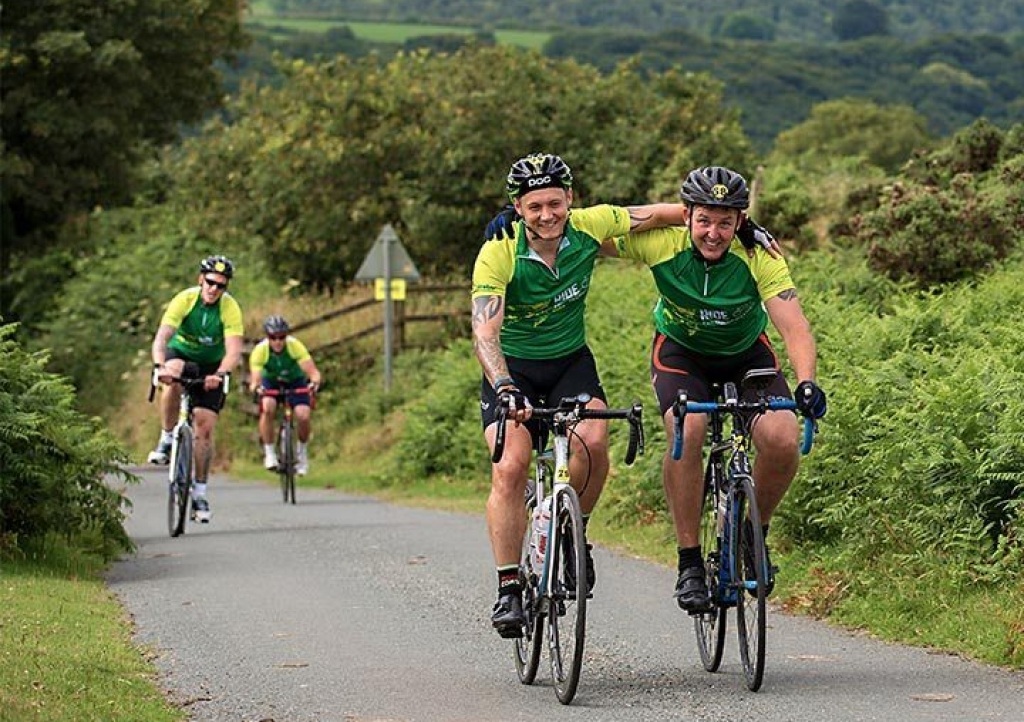 A record number of cyclists have powered through North Devon on their way to raising nearly £100,000 for Children's Hospice South West.
Taking place across three day and through three counties, Ride for Precious Lives sees cyclists from across the country peddle the 205 miles between each of the region's three children's hospices.
Starting in St Austell, the group set off on Friday as they made their way to North Devon, finishing the day in Bideford. The second day of peddling started at the children's hospice's base at Little Bridge House in Fremington, where they started the two-day journey to Charlton Farm near Bristol.
Among the record number of cyclists taking on the challenge was David Dark from Bideford, who was riding in memory of his granddaughter, Imogen Smale.  Imogen was born with Microcephaly and when she was just six months old, her parents were told she would have limited life expectancy and would need round the clock care.
The family began using Little Bridge House hospice in 2012.
Describing her daughter's love for the hospice, mum Emma said: "Her little face lit up the minute we arrived – it really was her favourite place to be."
Imogen died in 2016, and Little Bridge House was there once again to support the family.
Emma added:
We cannot thank the hospice enough not only for what they did for Imogen, but also for what they did for the whole family. I genuinely mean it when I say that we felt they saved us, picking us up whenever we felt we couldn't break the fall.
David chose to do the event as a way to fund raise for the hospice, and was one of a record number of participants who braved the gruelling three day challenge.
At the start of the event the children's hospice announced that £96,000 had been pledged by the riders – with further donations still yet to come it.
It will provide a welcome boost to the charity, which is celebrating its 25th anniversary this year.