Castle Vets' Sponsored Walk Raises Over £3000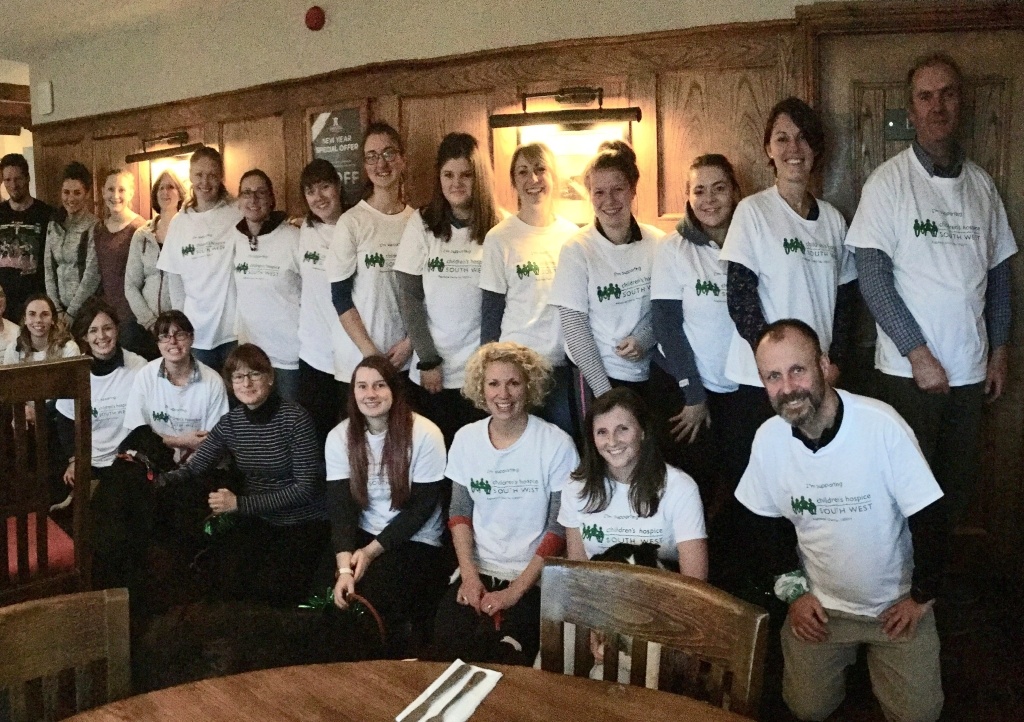 Castle Veterinary Group based in Launceston recently took on an 18 mile sponsored walk to help raise money towards their Charity of the Year partnership with Children's Hospice South West (CHSW).
Castle Vets is one of the largest, independent vet practices in the south west, treating both pets and farm animals across north and east Cornwall and west Devon and the relationship with CHSW started back in the summer.
Following the launch of the partnership 30 colleagues from across the Veterinary practice decided to take on a sponsored walk from Wenford Bridge all the way to Padstow on 25th November and over £3000 has been raised for the charity from the walk.
Zoe Partridge, Community Fundraiser for CHSW said "Castle Vets have really kicked off their year of support for the charity with this sponsored walk. I would like to thank all of the colleagues who took part and everyone's friends and family and the practice for all of their donations. This is a fantastic amount of money which really will help us to continue offering care and support to local children and families when they need it most."
One of the organisers of the walk Nikki Hicks said; "We were very lucky as the sun shone on our walk.
It was great that so many of us from across the practice came together and helped raise money for the brilliant work of CHSW.
We really appreciate all the support from our all wonderful clients, suppliers, friends and families."
All three of CHSW's children's hospices, including Little Harbour in St Austell, offer a home from home for families who visit for short stays. These breaks allow parents to recharge their batteries and make the most of the fantastic 24/7 care offered to their children as well as the opportunity to seek advice and support. Little Harbour alone costs around £3million a year to run which is raised almost entirely from voluntary donations.