The big bauble hang in Clevedon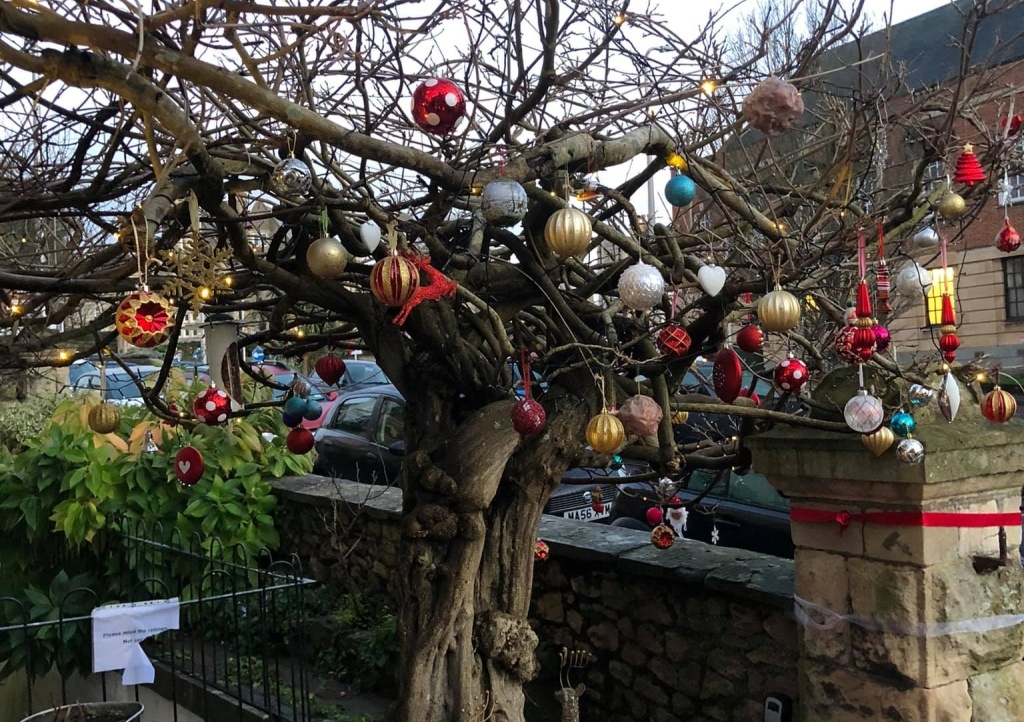 Lucy and James Grimsted from Clevedon have found a very novel way to support their local children's hospice. 

The kind-hearted pair have a beautiful wisteria tree in their garden and are inviting members of the public to hang a bauble for a donation to Children's Hospice South West (CHSW). 

A box of baubles is placed outside their home at 3 Seavale Road, Clevedon BS21 7QB, next to the tree daily from 7.30am – 10.30pm regardless of the weather. Donations can be posted through their letterbox or there is a QR code visible, which can be scanned.

Lucy and James are very close to raising £500 and are hoping to raise much more. 

CHSW's Charlton Farm, in Wraxall, has adapted its day-to-day care provision to provide support to vulnerable children in the community. In addition to care being provided to families already known to the charity, the care team is working with the NHS and other local care providers to offer support to other vulnerable children and young people, helping keep hospital admissions down and freeing up essential resources needed to respond to the coronavirus outbreak. 

Julie Draper, Community Fundraiser at CHSW, said: "What a fantastic way to fundraise! We are extremely grateful to both Lucy and James. The Clevedon community has shown great support to the Grimsted's, filling this beautiful tree with colourful baubles. But there's still room for more!"

If you would like to support Lucy and James, you can do so by donating to their Fundraising Page.
 
If you'd like ideas for ways to support the charity this festive season, Click Here.