Betty's Marathon Fundraising Total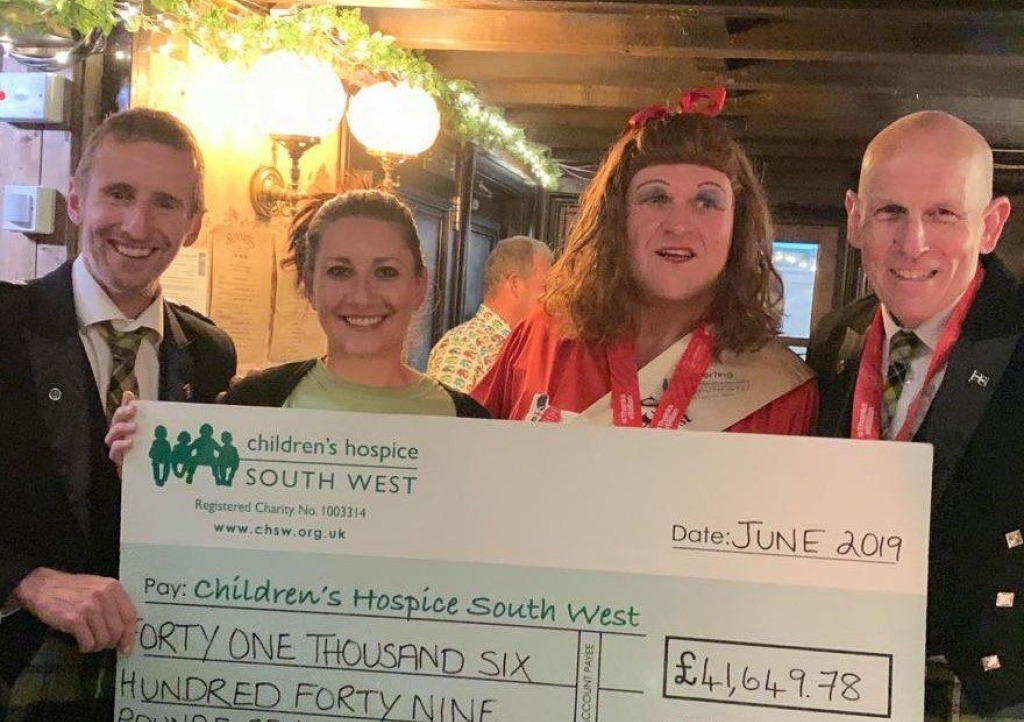 Fred Thomas, AKA Skinners Brewery mascot Betty Stogs, has had a busy start to the year training for, and taking part in, the London Marathon all in aid of Children's Hospice South West (CHSW). Jaws dropped recently when Fred's fundraising total for the local children's charity was revealed as £41,649.78p.
Fred has supported CHSW, alongside many other charities, with fundraising since he started bringing the character of Betty Stogs to life. "I said I would only be Betty if I could collect for charity when I was in character and that's when my support for Little Harbour began, back in 2007 when the Precious Lives Appeal to build Little Harbour started."
In 2018 Fred took his charity support to a whole new level when he applied to take part in the London Marathon which he was passionate to do for CHSW. His aim, if he got a place, was to raise £1000 for every mile of the marathon, which would total £26,000 for CHSW.
On April 28th 2019 Fred Thomas, dressed as Betty Stogs, completed the London Marathon alongside Cousin Jacks and fellow runners Vivian Bray and Simon Knowles in 5 hours and 53 minutes. 
Reflecting on his marathon journey Fred said;
I always said that if I ran a Marathon it would be for CHSW and I was delighted when I got a place but that was just the start! I spent the winter months training hard as I have never really been a runner so I knew this was going to be one of the hardest challenges I would ever take on.
However, with the support of Vivian Bray, Simon Knowles and Paul Wickes who I trained with and ran with on the day, as well as everyone across Cornwall and further afield who got behind me, I managed it! I am so, so grateful for all of the support."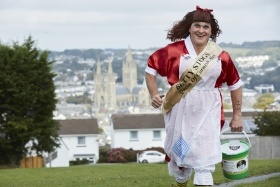 Fred's fundraising for CHSW involved many different events including a charity night at Griggs restaurant with entertainment from Johnny Cowling and Will Keating, an auction night, many, many bucket collections and he even managed to fit in some fundraising while he was on stage in his local pantomime in Sticker.
Support for Fred and his true marathon effort was far beyond what anyone expected, Fred included. Whirlwind Sports sponsored Fred's trainers and tracked his training in the lead up to the big day and Skinners Brewery and MA Grigg both gave him a huge amount of support.
While reflecting on Fred's fundraising Amanda Masters from CHSW said "Fred's passion and dedication to fundraising has blown us all away. He was bringing money into Little Harbour every week from various different people and places that had been donating. On behalf of all of the children and families that we support I would like to say a heartfelt thank you to Fred and everyone who sponsored him. The money he has raised as well as the awareness of CHSW and our Little Harbour hospice is amazing and we are all so proud of him."