Bath Half 2018: Running for Sophie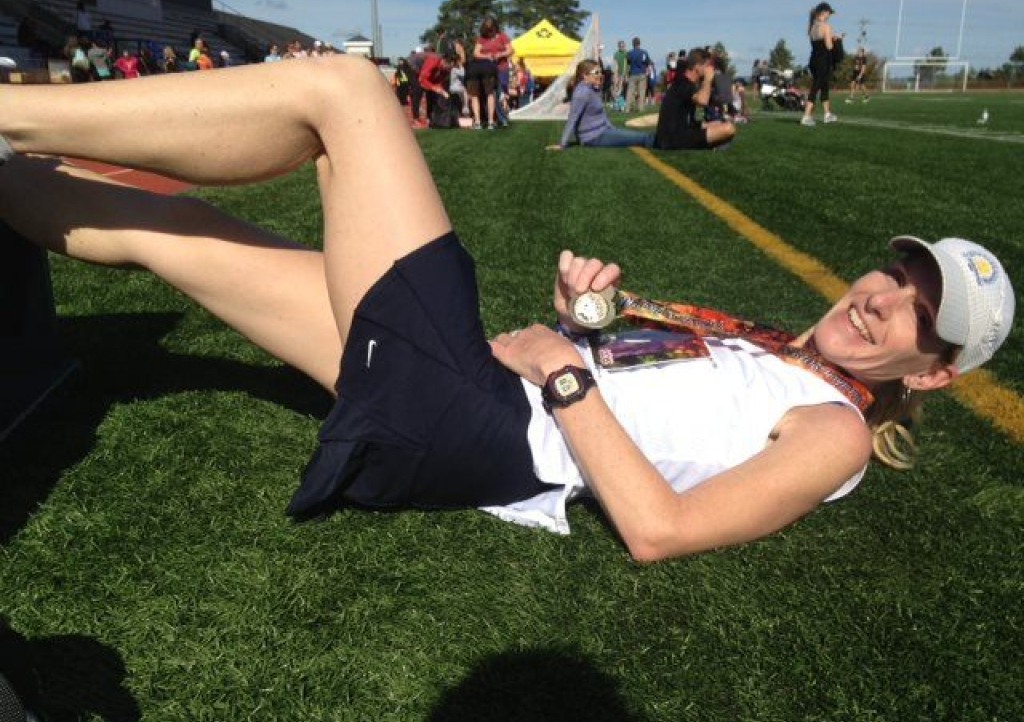 Tamara Fraser from Canada is 49 years old and lives approximately 2,700 miles away from the beautiful city of Bath and the little girl she is running the Bath Half Marathon 2018 for, Sophie.
Tamara 'buddied up' with 14-year old Sophie through a group called I Run 4 which aims to provide athletes of all levels with a motivation, purpose, and power for their workouts. After being on the waiting list for 6 months, Tamara was matched with Sophie and her mum, Faith; a match she says was 'made in heaven'.
Sophie lives in Bristol and has Rett Syndrome; a rare genetic neurological and developmental disorder. Tamara says, "Faith and family are amazing. They take everything Rett can throw at them in their stride. When I run I think of the things Sophie doesn't get to experience: running in the dark or the snow." 
"Sophie inspires me to get out the door some mornings when it's wet or cold. During long runs when the going gets tough and I'm thinking this is awful, I think of Sophie and what it must be like to be trapped in her body - I bet that tiny soul would love to run!"
Tamara travelled over from Nova Scotia in Canada to Bristol in September 2016 to take part in the Bristol Half Marathon after she'd been sent a calendar of Bristol by Sophie for Christmas. "While flipping through I saw the Clifton Suspension Bridge so I Googled the bridge and the Bristol run description popped up. I just thought, I have to go!"
Signing up for Bath Half means Tamara can once again meet with Sophie and her family but this time she'll be running for Children's Hospice South West (CHSW). Sophie and her family are supported by CHSW and are staying at CHSW's Charlton Farm over the same weekend as the race; Tamara is staying too. She said, "Faith raves about Charlton Farm; they love their home away from home as it's so relaxing. Faith sends me videos of Sophie enjoying music therapy and swimming at Charlton Farm. It's lovely to see them all taking a break and enjoying time as a family."  
Charlton Farm currently supports over 200 families from Bath, Bristol and surrounding areas whose children have been diagnosed with life-limiting or life-threatening conditions. The hospice offers the whole family short breaks, respite, palliative care and, when needed, end of life care and bereavement support.
If you'd like to sign up and run for CHSW at Bath Half 2018, please click here.