Among friends at RHS Rosemoor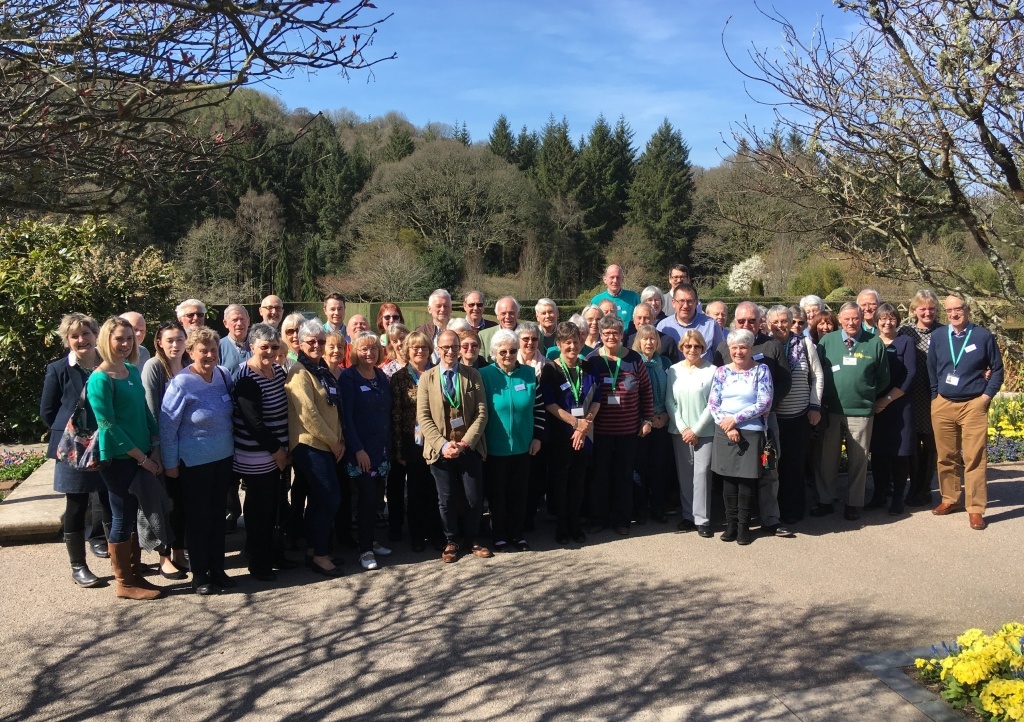 It was fantastic to see so many of our Friends Groups represented at our recent Friends Group Conference at Great Torrington's RHS Rosemoor.
The perfect spring weather and immaculate gardens provided a wonderful backdrop for the annual conference, attended by groups from across Devon, Cornwall and Somerset.
Around 50 representatives were welcomed by CHSW co-founder and chief executive Eddie Farwell, who thanked our Friends Groups for their 'faithfulness' and said the charity was 'in good heart'.
Director of fundraising Simon Bird said that community was the 'bedrock of our charity' and that Friends Groups are doing great work to 'tell the story of CHSW and to spread the sparkle'.
There was an update from senior finance officer Mark Knott about the decision to change our principal bankers from HSBC to Barclays, and delegates also took part in a break-out session to share fundraising ideas. 
After lunch, there was an inspirational and moving talk by bereaved Bideford mum Emma Smale, who spoke about her late daughter Imogen, and the support her family has received at Little Bridge House.
There was also time to enjoy the beautiful gardens at Rosemoor, as well as a fine selection of cakes baked by staff at Little Bridge House.
We have more than 90 amazing Friends Groups across the South West, actively fundraising and increasing awareness of Children's Hospice South West. It is through the dedication of our supporters that we can continue to care for our families and raise awareness of the work we do. 
If you would like to set up or join a Friends Group and get involved in fundraising for us, please contact your local community fundraiser for more information.