10 Years of Moonlight Memory Walk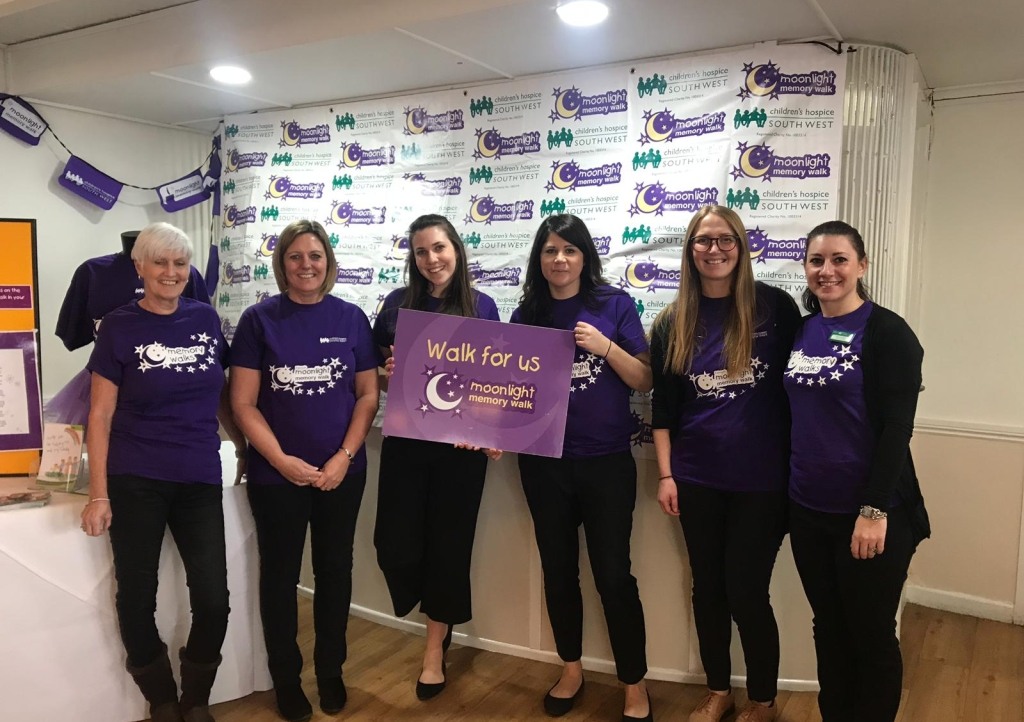 Children's charity Children's Hospice South West (CHSW) recently announced plans for its 10th anniversary Moonlight Memory Walk which is happening in Falmouth on the evening of Saturday 30th March and last weekend the charity launched the promotion of the event with a cream tea. 
Around 80 people turned out on Sunday at the charity's Cream Tea launch of the Moonlight Memory Walk at the Falmouth Hotel and spent time looking back at photos and memorabilia from the last 10 years and also signing up to this year's walk.
The Moonlight Memory Walk has been a key fundraising event for the charity for the last 10 years and in that time has raised a staggering £250,000 for CHSW. The annual five mile sponsored walk around Falmouth has seen thousands of ladies walking in memory of their loved ones while also raising vital funds for CHSW. This year to celebrate the 10th anniversary of the event men are being invited to join too. 
To ensure as many people as possible can be a part of the event this year the charity will also be enabling people to take part virtually. Those unable to make the evening can complete a 5 mile walk in their own time and still receive a memory bag, t-shirt and fundraising information and be a part of the memory ceremony by watching through Facebook live on the night.
For those simply wanting to make a donation to the charity instead of taking part in the walk, this option is also available through the website or by calling Little Harbour on 01726 871800.
Kiley Pearce, Events Fundraiser for CHSW said "We were delighted to welcome so many people to our cream tea launch event and it was great to see people there who have taken part in this event year on year and are still supporting us as well as new supporters wanting to get involved. We are really excited for our special 10th anniversary Moonlight Memory Walk which has become iconic with turning Falmouth purple."
Those wishing to take part are encouraged to register beforehand online, entry costs just £10 per person which includes a memory candle bag, t shirt, medal and goody bag. Participants are reminded that this is a sponsored event and the registration fee only covers the cost of their participation.
Money raised from the event will help CHSW to continue providing care and support to children and families needing to use Little Harbour children's hospice for short breaks, respite, end of life care and bereavement support.
Sign up online or call the CHSW Fundraising Team on 01726 871800 with any questions.