Dawlish couple's garden blooms in memory of grandson Stanley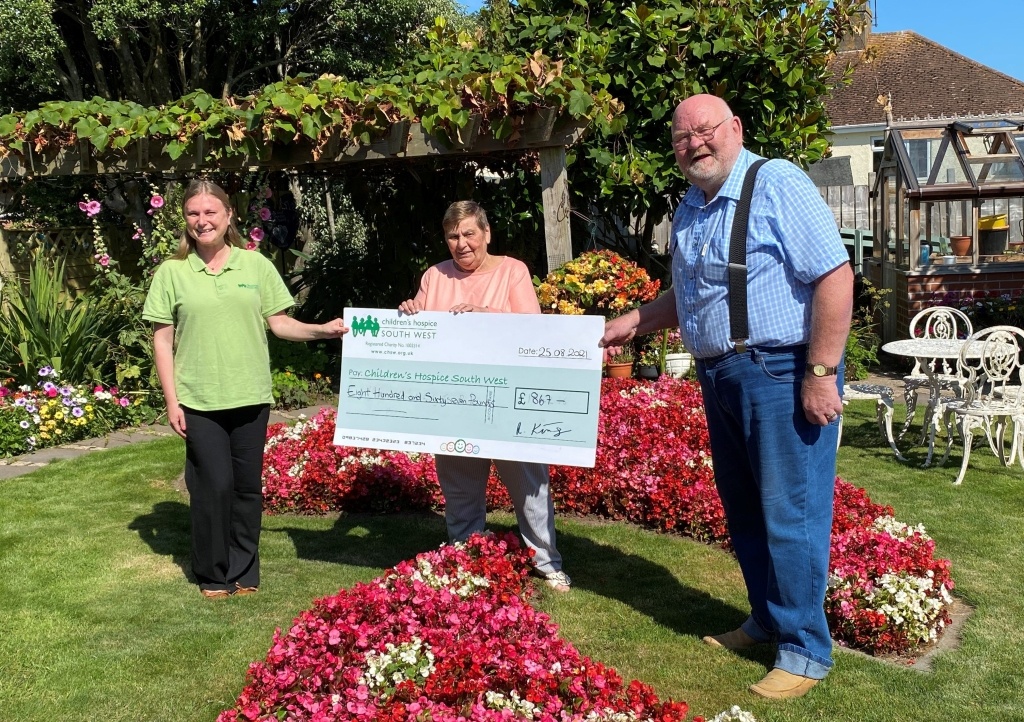 A green-fingered couple from Dawlish have been showing off their beautiful garden to raise money for Children's Hospice South West (CHSW).
Alan and Jenny King raised £867 for CHSW in memory of their grandson Stanley, who had a life-limiting condition called Tay-Sachs Disease and died at the charity's Little Bridge House children's hospice in June 2019, aged four.
The hospice, near Barnstaple in North Devon, provided regular respite for the family, helping them to create cherished memories together and offering ongoing bereavement support after Stanley died.
"Little Bridge House is a marvellous place and we will continue to raise money for the charity in this way," said Alan, who spends 3-4 hours a day in the garden to keep it looking its best.
The couple raised a total of £1,500 during their two-day open garden event in July, with money also going to Cancer Research and The Stanley Beau Foundation, the charity set up by Stanley's mum Emma in his memory. 
They have been opening their garden to the public for many years and have raised more than £60,000 for charities over the years, including £700 for CHSW in 2020.
Jenny said: "We always have a collection tin here for people who want to make a donation. Often, in the days following our open garden, we get donations through the letterbox too.
I am lucky enough to have a husband who makes the garden look wonderful – it's full of flowers!
If you'd like to show off your garden to raise some money for CHSW, visit www.chsw.org.uk/register-open-gardens for a fundraising pack with everything you need to get started.