Oakley's parents say they never take moments for granted and each day they conquer their biggest fear, the unknown
Dad, Nick, explains how crucial the support that his family continues to receive from CHSW really is.
Nick and Amy from Somerset welcomed their first born Oakley, into the world on 8 June 2021.  
Sadly, shortly after his arrival, medical professionals diagnosed Oakley with SMA type 1, a genetic neuromuscular disorder that affects motor neurons in the spinal cord causing progressive muscle degeneration and weakness. After diagnosis, Oakley started to receive gene therapy at just 14 weeks old. Although there is no cure for SMA type 1, treatments can help manage Oakley's condition and there is hope this will give him a greater chance at a fulfilling life.  
Despite the challenges that come with Oakley's condition, Oakley's fun and warm personality shines through. His family d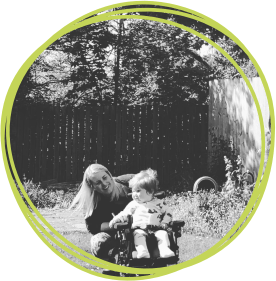 escribe him as bright, communicative little boy, who loves life and gives his parents the most wonderful smiles and love every day.
Oakley and his family receive specialist care and support from the team at Charlton Farm, one of 3 Children's Hospice South West (CHSW) hospices across the South West region. 
Dad, Nick, explains how crucial the support that his family continues to receive from CHSW, really is. 
"Oakley inspires us every day. We strive to support him in every way that we can, to ensure he has the best quality of life."
Amy and I would not be able to manage our son's complex needs and life in general without the care and support the team at Charlton Farm continue to provide us. 
"Just last year we counted over 200 hospital appointments. There is a huge mental and physical struggle for parents that have children with life limiting and extremely complex conditions. It is relentless, demanding and extraordinarily isolating. We would not be able to overcome the challenges that we face, without the incredible team at Charlton Farm."
The support and care that children receive from the nurses, specialists and all the staff at the hospice is just incredible. Our experience visiting Charlton Farm makes an immense difference to all our lives and we really wouldn't be where we are now if it were not for the team there. They really are true heroes.
The hospices prolon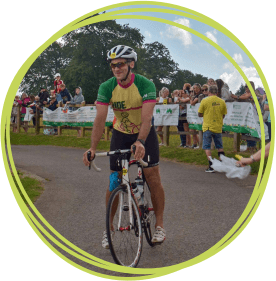 ged support prompted Nick to take part in CHSW's Ride for Precious Lives in July. Cycling from St Austell to Bristol, Nick completed 3 days of pedal power; accomplishing a total of 225 miles.
Prior to the event, Nick spent weekend time fundraising at his local Tesco, clocking up miles throughout the day, using his static bike. In just one day, Nick had raised over £400 which not only raised awareness of the event in the community but also the support CHSW provide t
o local families.
Amanda Leonard, Area Fundraiser for CHSW said: "Nick's fundraising efforts have been incredible. Nick has so far raised an outstanding £2,000, which will help CHSW provide ongoing support to families who face daily challenges and many obstacles, just like theirs."