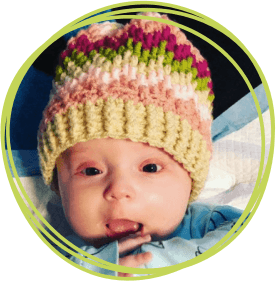 Bristol mum hopes to raise £35,000
Lesley, whose 5-month old daughter Keira has been diagnosed with a brain tumour, is raising vital funds for charity
Lesley Milner, mum of Keira aged 5 months, is hoping to raise £35k for a host of charities that have supported them since Keira was diagnosed with a brain tumour.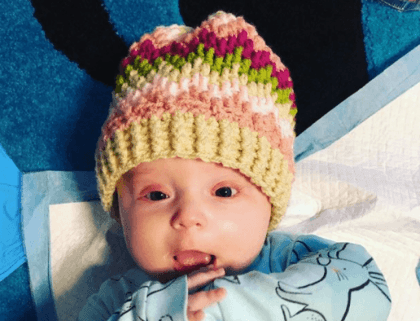 Lesley, who lives with her wife Claire and Keira's brother, Austin in Longwell Green, Bristol, said: "On the 3rd of July 2020 when my daughter was only 8 weeks old we took her for her first vaccination. Three hours later our world was turned upside down. Our GP was worried about Keira and phoned the Bristol Children's Hospital. We were called and told to take her directly and quickly to A&E, they did a CT scan and found a brain tumour the size of a tennis ball. We had no idea she was ill. 

"She has very little chance of surviving the cancer but she's fighting hard. As Keira's mummy I wanted to do something to help all the amazing charities that have helped her and us as a family."

Lesley is raising money for Children's Hospice South West, The Grand Appeal, Clic Sargent, Macmillan, Beads of Courage, Dexter's Odyssey, Rainbow Trust and Molly Olly's Wishes. She said: "I never knew what support was out there or that so much support was even needed. The idea of childhood cancer was one I'd never even entertained. Knowing now what I know, it's so important every family going through this gets the help and support they need."

Lesley has set herself a challenge to walk, run, cycle or swim a mile for everything Keira continues to go through. She said: "We are collecting beads of courage for her. Each bead is for something Keira has had to go through in her battle. Each bead will equal a mile for me to complete. For me this will be a challenge. I can't swim, I can't ride a bike and I have my own health battles with a chronic heart problem which makes running very very difficult."

This is a huge challenge for Lesley as she was born with a rare heart condition called Dextrocardia. She said: "When I exercise and increase my heart rate my body is at its limit. Keira's body is also at its limit. Every day she's fighting and I'm fighting alongside her."

Frances Kenneally, Community Fundraiser at CHSW said: "We are privileged to be able to offer Keira, her parents and brother respite stays at their local hospice, Charlton Farm near Bristol. The hospice is a place where the whole family is 'scooped up' in an environment where there is a homely feel, providing them the opportunity to make precious memories together to carry into the future. We'd like to thank Lesley for raising funds for CHSW, money that will help us continue to support other families who find themselves facing the unimaginable."

Lesley would be grateful for donations, no matter how small, in order to reach her £35k target. She said: "We can't stop cancer, but we can make this journey a little bit easier for families when it happens." Show your support for Lesley and Keira by donating to their GoFundMe page.

You can also track Lesley and Keira's progress on her Instagram page.