Wiltshire Farm Foods continue to support Charlton Farm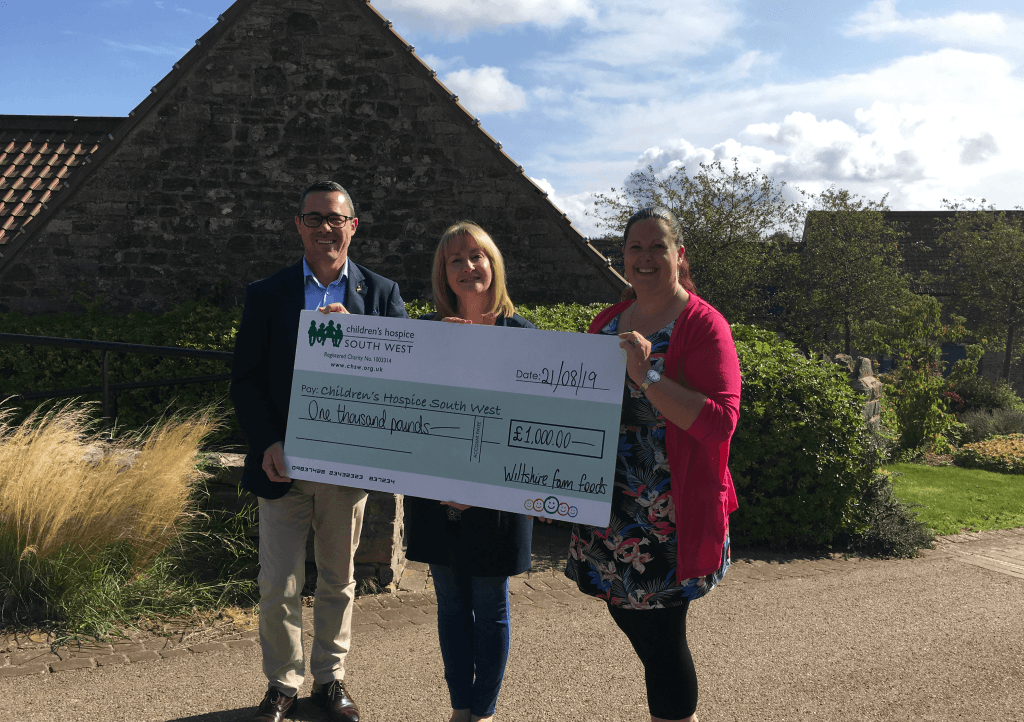 The Bristol branch of Wiltshire Farm Foods recently presented local charity, Children's Hospice South West (CHSW), with a cheque for £1,000 - funds generated by the sale of special charity menu packs to its customers. The company, which cook and deliver frozen meals, has been supporting CHSW since 2013 through a commercial partnership agreement.
CHSW's local hospice, Charlton Farm, supports families from Bristol and the surrounding area whose children have been diagnosed with life-limiting or life-threatening conditions. Located in North Somerset, Charlton Farm offers families short breaks and the opportunity to make special memories with their children who are not expected to reach adulthood.
Managing Director, Adam Michallat-Cox, said "Wiltshire Farm Foods are immensely proud to continue to support Charlton Farm for the 7th year."
As well as providing specialist palliative care and respite, CHSW provides bereavement support for the whole family for as long as they wish.
Amanda Gallagher, Corporate Partnerships Fundraiser at CHSW said, "We have had the pleasure of working with Wiltshire Farm Foods Bristol for a long time and are very grateful for this latest donation, which could help to pay for a remembering weekend for the bereaved families supported by Charlton Farm."
The bereavement weekends give families a chance to gather together and share with other parents who have experienced the loss of a child. Families can develop lasting friendships at these weekends and can offer each other mutual support.