Ukulele Players to support children's hospice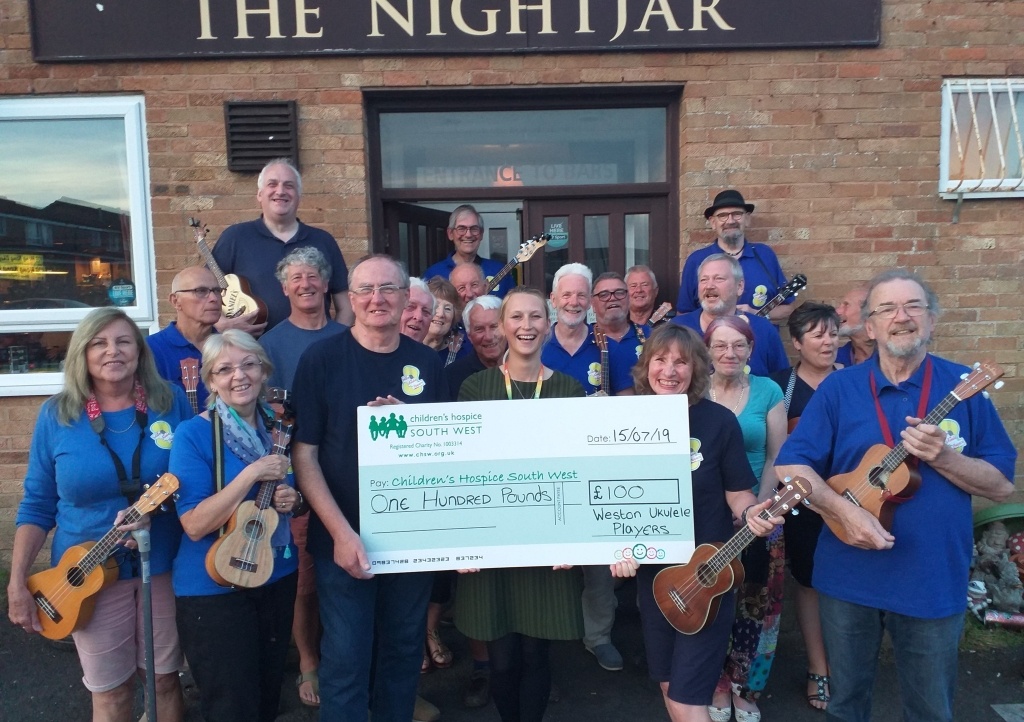 Weston's own ukulele band, the Weston Ukulele Players & Strummers (WUPS) has announced local charity Children's Hospice South West (CHSW) as its Charity of Choice during 2019.
So far this year WUPS has carried out a number of engagements free of charge and are taking bookings for appearances from September 2019 onwards. All proceeds from their concerts will go to CHSW's Charlton Farm in Wraxall. The group recently presented CHSW Community Fundraiser, Emma Parker, with a cheque for £100.
Emma said, "The WUPS is such a wonderful group and I was given a very warm welcome. Everyone was keen to hear about the vital work carried out by CHSW with local children and families and wanted to know how they could get involved. We're really looking forward to working with them over the next few months and hope they will come and play for the families staying at Charlton Farm." 
Trevor Baynes from WUPS said: 'We are a group of largely retired locals who want to do something for the community, particularly care homes, church groups and not-for-profit organisations. When carrying out social events such as birthday and retirement parties, we will not charge, however, we ask that a small donation is made to CHSW."
For more information about WUPS, telephone Andrew Oliver on 07795 690398.