Team Kitley to walk on fire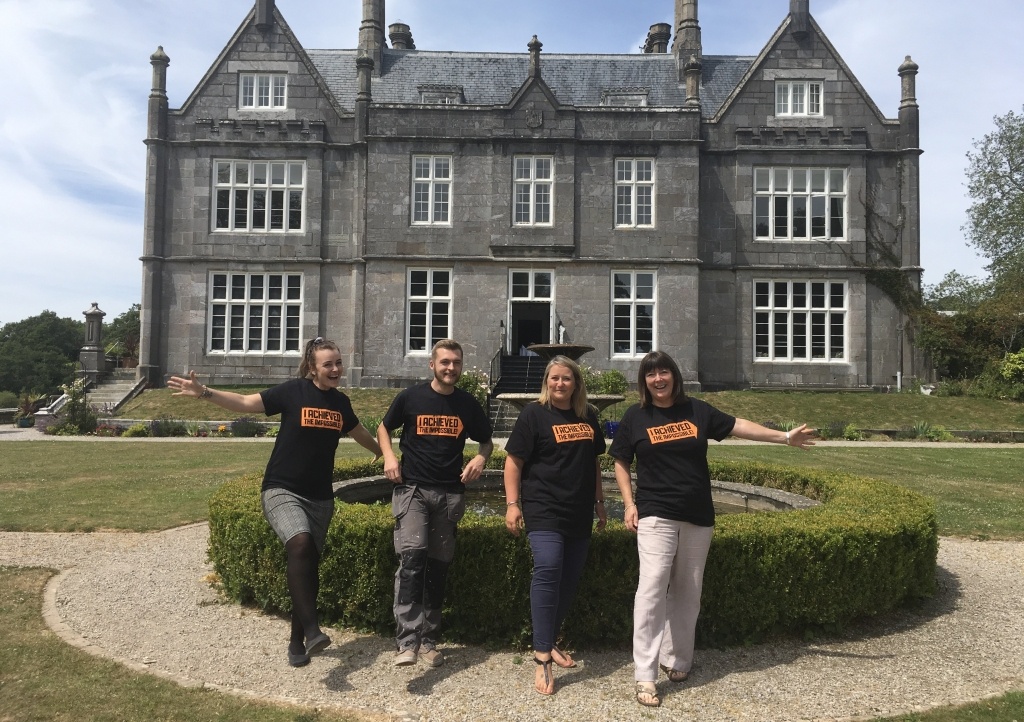 A team from Kitley House Hotel in Yealmpton near Plymouth will be taking part in Children's Hospice South West's (CHSW) Firewalk which is happening at Kitley House Hotel on Thursday 7th November.
The Firewalk is a sponsored event which will give people the chance to push their boundaries and challenge perceptions by walking along a path of hot coals at temperatures of 1200˚F while raising vital funds for CHSW.
Laura Goodchild, Business Development Manager at Kitley House Hotel is one of the brave employees taking part in the event. Laura said
The team here at Kitley are very passionate about the work that Children's Hospice South West do across the south west and therefore we have decided to come together as a team and take part in the Firewalk and we are really looking forward to it.
Kiley Pearce, Events Fundraiser for CHSW said "We are really excited to not only be putting the event on at Kitley House Hotel but also for a team from the hotel to be taking part and be so passionate about the work of CHSW.  We are really looking forward to putting this unique event on in Plymouth which will help us to raise vital funds and awareness for Children's Hospice South West."
Over half of the places for the event have already been snapped up. Anyone interested in taking part should register beforehand on the event page. Registration costs just £25 per person which covers the cost of taking part, each participant is then asked to raise a minimum of £125 in sponsorship.
Money raised in sponsorship will help CHSW to continue providing vital short breaks to children with life limiting conditions and their families, as well as end of life care and bereavement support. CHSW has three hospices in the south west including Little Harbour in St Austell which supports over 125 families from across Plymouth and Cornwall.