Tattoo Marathon Raises Over £400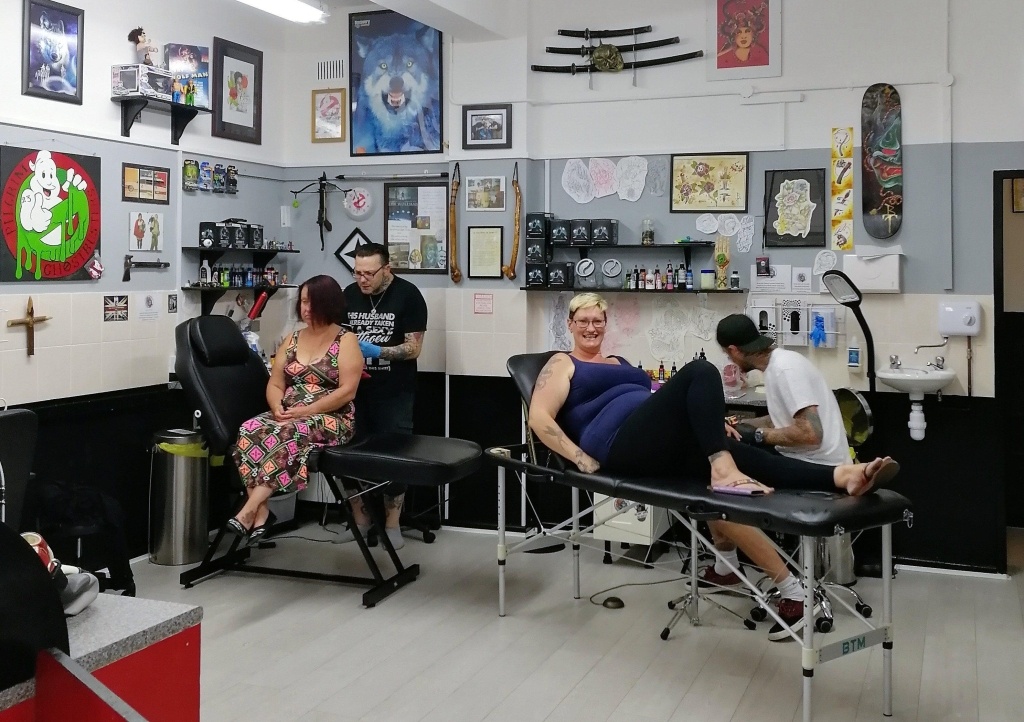 Staff from Full Moon Tattoo in Ham Green, Plymouth are recovering from a 3 day tattoo marathon recently which has led to a generous donation to Children's Hospice South West (CHSW).
The popular tattoo designers spent three 12 hour days tattooing the public with a £3 donation from each tattoo being collected to give to CHSW. Over the three days staff also dressed up as Gnomes which encouraged further donations as did the sale of homemade cupcakes from one of their customers. 
£403.20p was raised over the weekend which the staff as well as the charity are delighted with.
Zoe Partridge, Community Fundraiser for CHSW said "We were excited to hear that Full Moon Tattoo wanted to support Children's Hospice South West with their tattoo marathon. It is certainly the first time a fundraising idea such as this has come our way but what a fantastic way of raising funds. We are really grateful to the time, effort and generosity from everyone that was involved in the weekend."
Staff at Full Moon Tattoo completed 74 tattoos over the weekend and had slots booked up for the day months in advance.
Helen from Full Moon Tattoo said "I'm so proud of Wolfy and Ben for their hard work over the 3 days, they did so well. We love to do charity events as often as possible as we like to give back to people when we can."
Money raised from the event will go towards supporting the care offered to children with life limiting illnesses and their families at CHSW's Little Harbour hospice in St Austell. Little Harbour is currently supporting over 120 local children from Plymouth and the surrounding area right down to Penzance. Families are offered short breaks at Little Harbour giving them time to relax as a family without the responsibilities and worries of care for those few days.
If you are interested in raising funds for Children's Hospice South West click here to get some fundraising ideas or phone Zoe Partridge, Community Fundraiser for the Plymouth area to find out how you could help 07500 081971.