Syntegon's pedal power for CHSW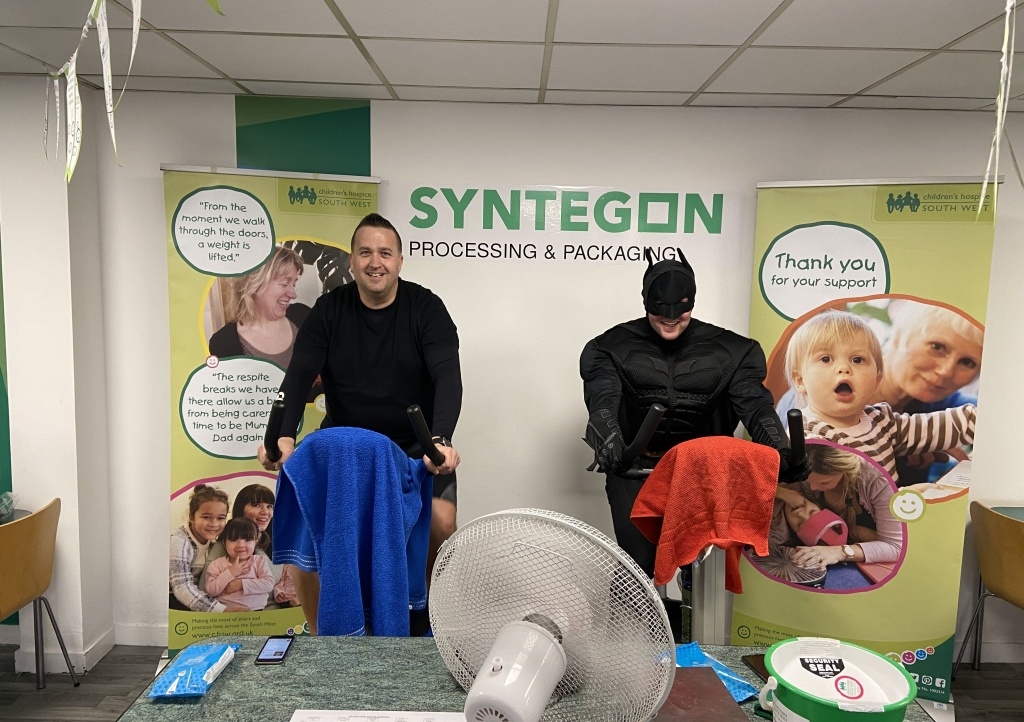 Syntegon Processing & Packaging based in Bristol is a global packaging machinery manufacturer. On top of the day to day challenges the Syntegon team set themselves a challenge to cycle from Land's End to John O Groats on static exercise bikes located in the office. The challenge was to raise money for local charity, Children's Hospice South West (CHSW).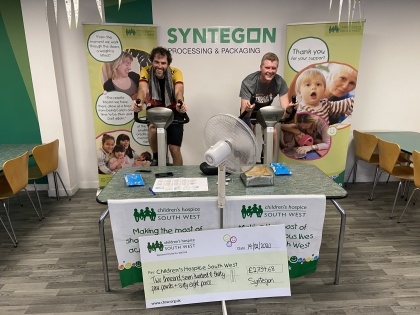 Over the course of five days the team cycled 1,500km and raised £2,734.
Robert Kiely, Director of Syntegon in Bristol, says raising money for local charities is very important to the business and the employees: "Children's Hospice South West is a fantastic charity that heavily relies on the local community for support and we are very proud to support them."
Amanda Gallagher, Corporate Partnerships Fundraiser at CHSW said: "The team at Syntegon raised an incredible amount of money in such a short space of time and for that we are very grateful. CHSW provides the very best care for children not expected to reach adulthood and support for their families. The funds raised by the team will ensure we can keep providing a haven for children and their families to truly relax, get the break they need and make the most of short and precious lives."