Stephanie's Steps Lead to Super Donation for CHSW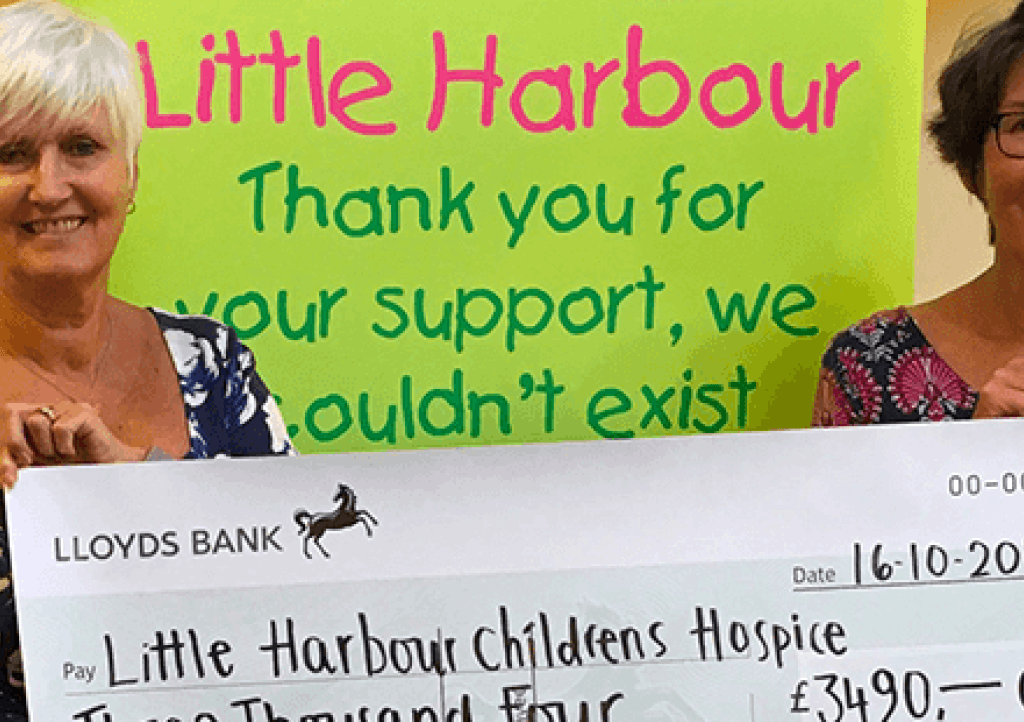 Stephanie Chapman from Perranporth has taken on the Yorkshire 3 Peaks Challenge as well as the London Walking Marathon all to help raise funds for Children's Hospice South West (CHSW).
Stephanie completed the Yorkshire 3 Peaks Challenge over the 1 – 3 September and then just three weeks later on 23 September completed the London Marathon Walk, 26.2 miles around the capital city whilst also managing to raise £3490 for CHSW.
After choosing to support CHSW with these challenges Stephanie decided that her main fundraising income would come from making and baking home cooked meals for the local community. Stephanie has been baking meals and quiches for individuals in Perranporth every day throughout the year and they have become a popular treat throughout the community.
Stephanie visited Little Harbour children's hospice in St Austell earlier this month to hand over her donation and she also had a tour of the hospice to get an understanding of how her incredible fundraising will make a difference to the charity.
Stephanie said;
By setting myself challenges it is a fantastic way of meeting people and seeing new places that I might not necessarily get the opportunity to visit. As the challenges are physically demanding it is also a way of keeping fit and supporting CHSW gave me a focus to keep motivated.
Alice Merrett, Community Fundraiser for CHSW said
Stephanie has done an amazing job with her challenges and her fundraising. To complete not just one but two physical challenges and then to have done a year of baking to raise the funds for Little Harbour shows real dedication and determination which we are so grateful for.
Little Harbour is one of CHSW's three children's hospices in the region and provides short breaks, respite and palliative care for children with life limiting or life threatening illnesses as well as end of life care and bereavement support. The hospice is a home from home environment allowing families the chance to recharge their batteries and enjoy some time making precious memories together.