Spring Celebration Coming to St Erth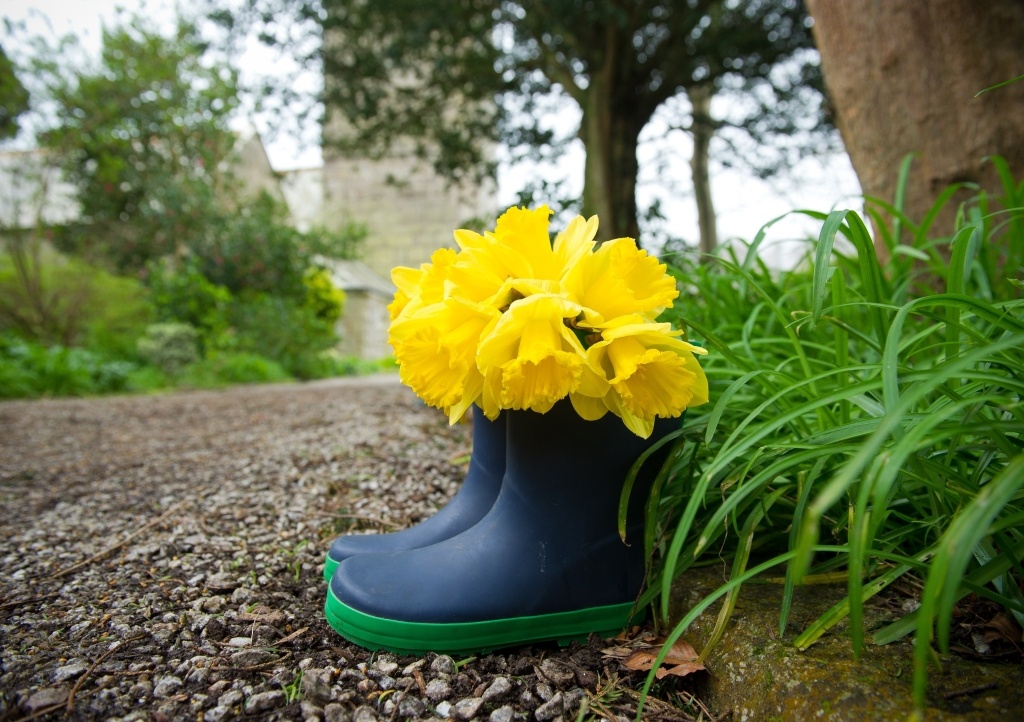 The community of St Erth will be coming together to celebrate the Cornish daffodil in March when they host their second Spring Festival.
St Erth Parish Church will be home to various displays of Cornish Daffodils which will be on show from 29th – 31st March. Money raised from the festival will be split between St Erth Parish Church and Little Harbour children's hospice run by Children's Hospice South West (CHSW).
This Spring Festival is being organised by and involves the whole village community including St. Erth School, Brownies and other youth groups from the village.
Jill Sharpless, a long-term supporter of CHSW said; "This will be the second celebration of the Cornish Daffodil in the Penwith area. I am delighted to say, because of the generous donation of all the Daffodils, by Andrew Richards of Carwin Farm, we shall certainly have 'A Host of Golden Daffodils' again in St Erth. The event includes a special Mothering Sunday Service to be attended by the St. Erth Brownies, Guides, and many other local organisations. Please do come and join us for a breath of spring."
Amanda Masters, Community Fundraiser for CHSW said
Following on from the success of St Erth's previous Spring Festival in 2017 we are really looking forward to the beautiful celebration of the arrival of spring to the village and to Cornwall. We are delighted to be one of the beneficiaries that the festival is supporting and I hope people will take the time to visit over the weekend.
The Church will be open for the Spring Festival at the following times; Friday 29th March 10am – 4.30pm, Saturday 30th March 10am – 4.30pm, Mothering Sunday 31st March 12 noon – 4.30pm. There will be light refreshments available all day in the Old School Room alongside the Parish Church, as well as a spring themed gift stall, an exhibition on the history of the Cornish Daffodil, researched and displayed by Jean Carr from Falmouth.
Entrance by donation.  
CHSW supports children with life limiting and life-threatening illnesses through its three children's hospices including Little Harbour in St Austell. Little Harbour offers families the chance to visit for short breaks and respite as well as end of life care and bereavement support. The hospice currently supports more than 130 children and their families from across Cornwall and Plymouth.