Show your love for key workers and CHSW with new charity wristband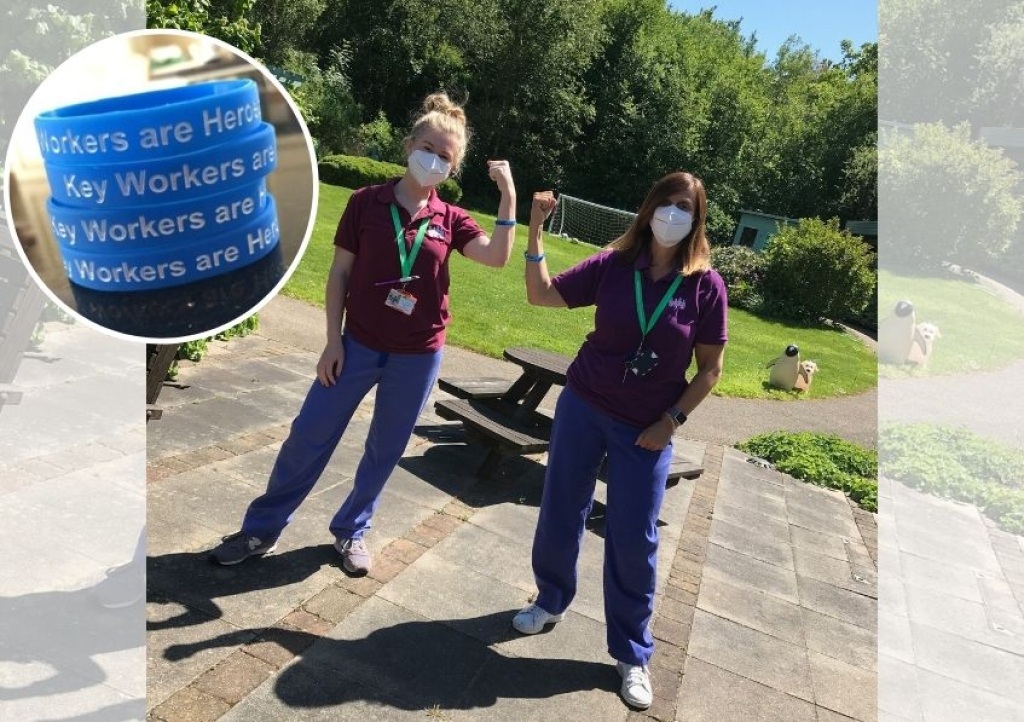 People can show their support for key workers – and raise money for Children's Hospice South West and other charities – by wearing one of two specially-created new charity wristbands.
The blue bands come in a choice of two designs – 'Key Workers are Heroes' and 'Rock the Lock Down' – and cost just £3 (plus 50p postage), with 80 per cent going to charity.
They were created by Jon Carter and Eddie Brown of Banding Together, who said they wanted to find a way for people to represent how they may be feeling during the Covid-19 crisis and raise money for good causes around the UK. 
Jon said: "Banding Together came about after we both saw that Covid-19 was having a huge knock-on effect on the charity sector, both in terms of the impact on fundraising and also the increased demands for the services charities provide. 
We wanted to make sure that the charities were still able to do their vital work and came up with the wristband idea as a way of raising money.
"We also thought that the designs encapsulate how many people are feeling at the moment."
Jon and Eddie handpicked a number of UK-based charities to support, and people buying a wristband online can select Children's Hospice South West or other fantastic charities at the checkout. 
Jon said: "The charities we've selected focus on activities for the areas of our communities that are most impacted by Covid-19; they all desperately need funds in order to continue doing their fantastic work.
Choose the design that suits your current mood, or wear both to show everyone that by Banding Together we will get through this crisis.
Amanda Gallagher, Corporate Fundraiser at CHSW said: "We are really grateful to all of our supporters at this time and the wristbands are something different to show your support. Thank you so much to Banding Together for choosing to support CHSW as one of their chosen charities."