The Seafood Restaurant Lunches Reel in £17,500 for CHSW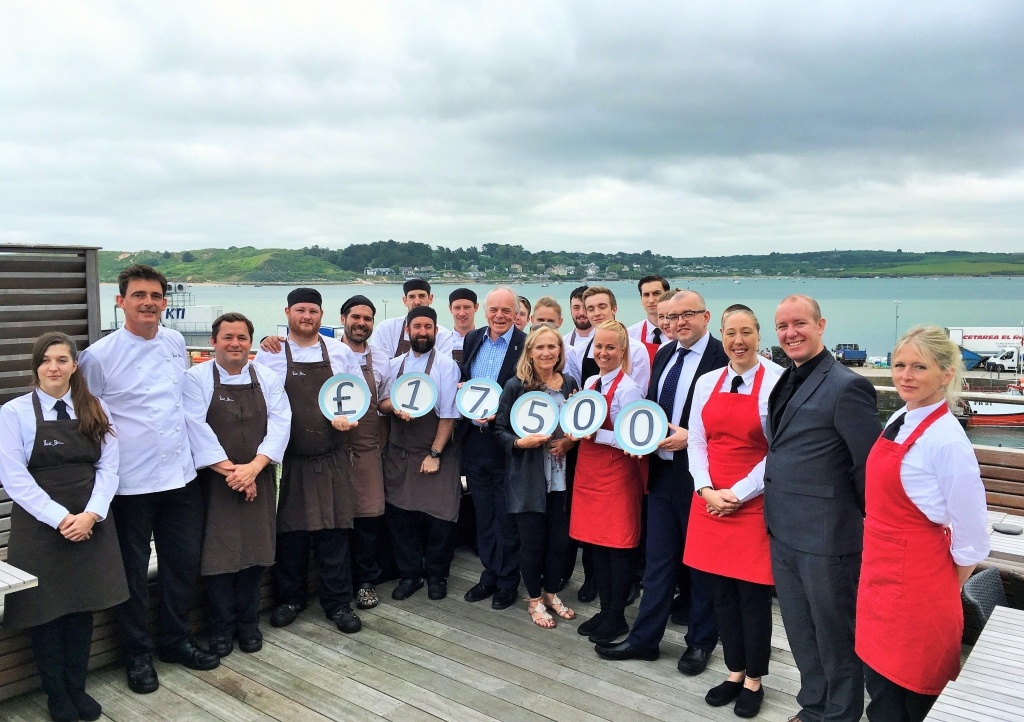 The Seafood Restaurant in Padstow has handed over a cheque for £17,500 to Children's Hospice South West (CHSW) after offering charity lunches in January. The Charity Lunches gave diners the opportunity to sample a three-course lunch menu at the well-known restaurant for just £21.50 with guests donating £2.50 straight to Children's Hospice South West (CHSW).
The restaurant took over 200 lunch covers each day proving its popularity with the public.
Jill Stein said; "We're thrilled to have raised such a great amount of money for such a wonderful local charity and are very grateful to all the customers that joined us to support the lunches."
Eddie Farwell, Co-Founder and CEO of CHSW said; "We are so grateful to Jill Stein and all of the team at The Seafood Restaurant for their hard work and help in raising this money. Donations of this size can be quite overwhelming, but it is fantastic to know that we have the support from so many people and we are really thankful for this."
CHSW is a charity well supported by Rick Stein and Jill Stein. Through its three children's hospices in the south west, including Little Harbour in St Austell, CHSW offers care and support for children with life limiting and life-threatening illnesses and their families. Little Harbour is currently supporting 119 children from Cornwall and Plymouth who sadly are not expected to live into adulthood. These children can visit Little Harbour with their parents and siblings for short breaks and respite allowing them to all recharge their batteries and make special memories together whilst in a home from home environment. The hospice also provides palliative care, emergency stays as well as end of life care and bereavement support.