Richard's Wish charity funds quiet room refurb at Little Bridge House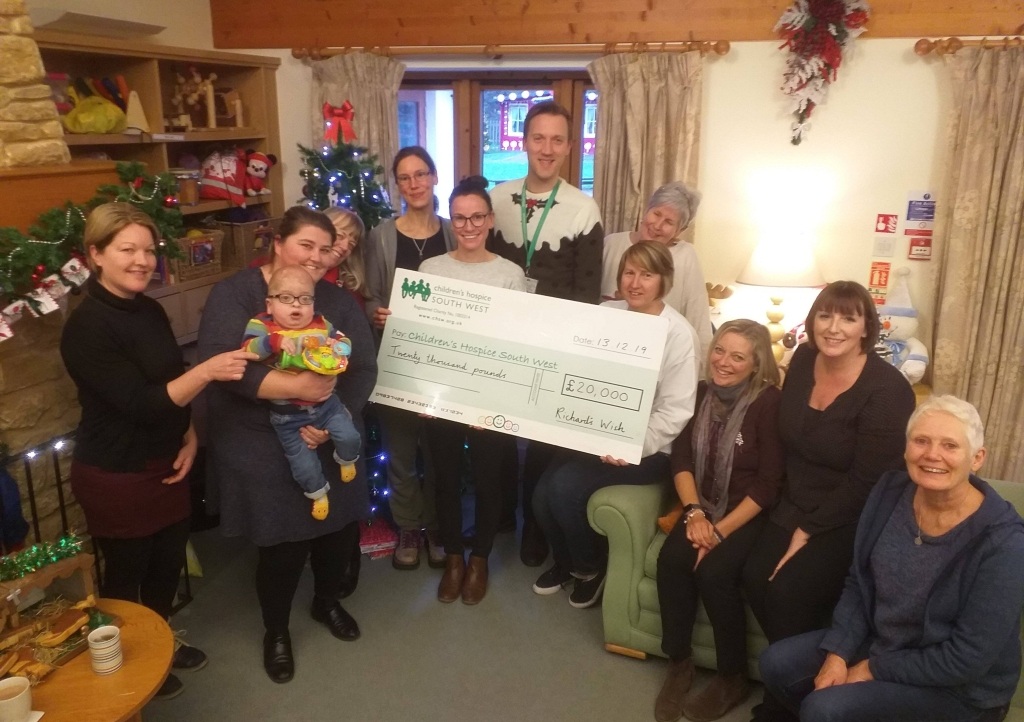 A Devon charity set up in memory of a Dawlish teenager has donated £20,000 to Children's Hospice South West (CHSW).
The money raised by supporters of Richard's Wish has funded the refurbishment of one of the family rooms at CHSW's Little Bridge House children's hospice. It will also help fund bereavement and sibling support, and pay for equipment to support the fundraising team.
The 'quiet room' is one of the many havens at the hospice, near Barnstaple in North Devon, where families can relax while enjoying vital respite stays.
Richard's Wish was set up by the family of 17-year-old Richard Cridge after he lost his battle with Ewing's sarcoma in 2008. The charity has raised hundreds of thousands of pounds to grant wishes for young people undergoing cancer treatment.
Richard's Wish spokesperson Rachel Cridge said the charity decided to support CHSW after she visited Little Bridge House and saw how the hospice supports local children with life-limiting conditions and their families.
Rachel stayed at the hospice in December as a carer for four-year-old Henry Dunn from Cranbrook in East Devon. Henry, who had Costello syndrome, sadly died on February 19 but Rachel said he was the inspiration behind the donation.
She said: "Henry is a big reason, if not the reason, we decided to support Children's Hospice South West. Being able to spend such a precious time with him at Little Bridge House gave me the opportunity to see first-hand the wonderful care the hospice is able to offer families.
"The charity has similar goals to Richard's Wish in terms of supporting poorly children, teenagers and young adults, as well as their families," she added.
Having access to such a wonderful hospice makes such a difference to so many children like Henry, Richard and their families.
"We're proud to be able to make a difference in Richard's memory."
Little Bridge House offers respite stays to nearly 200 local children with life-limiting conditions and their families.  It also provides specialist palliative care; a sibling service; emergency support, end-of-life care; and bereavement support for as long as is needed.   
Tracy Freame, Head of Care at Little Bridge House, said: "Our new-look quiet room looks fantastic thanks to this incredible donation from Richard's Wish.
"It's the perfect place for mums and dads to unwind with a cup of tea and a book, or for families to snuggle up together to watch a film.
"The hospice offers a home-from-home for families facing unimaginable challenges and we are only able to provide this thanks to the amazing generosity of local people."