Rainbow runners make colourful splash at Exeter's Westpoint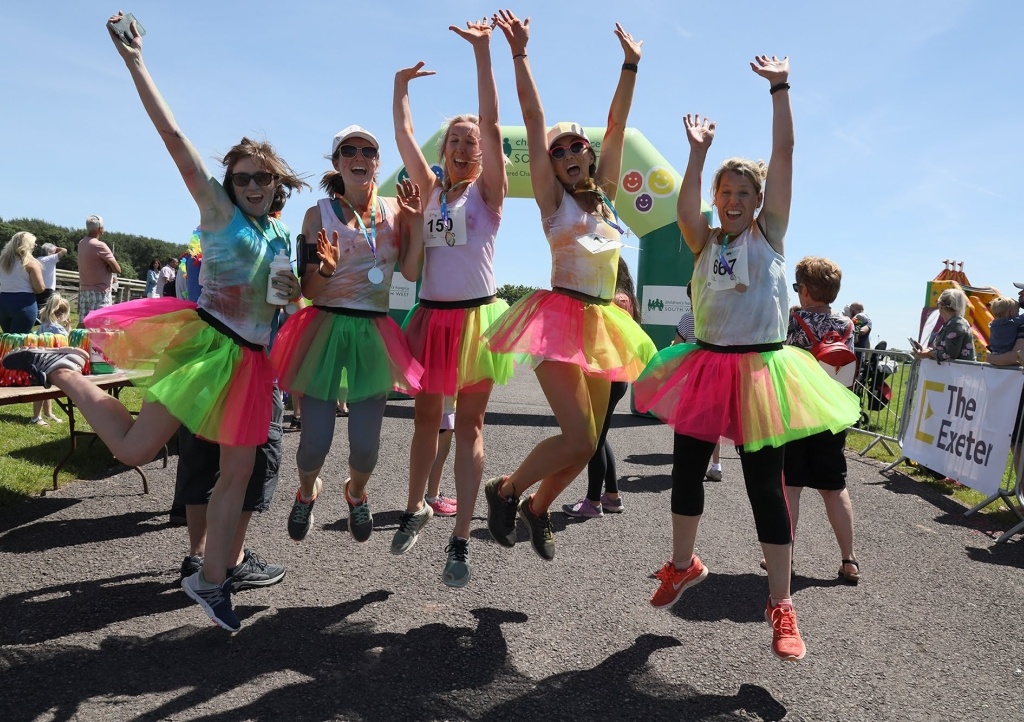 Exeter's Westpoint showground was given a colourful makeover on Saturday as families from across the region took part in Children's Hospice South West's Rainbow Run.
Around 1,000 people took part in the charity's flagship summer fundraising event, raising thousands of pounds for the charity's Little Bridge House hospice in North Devon.
Jayne Jarrett, events fundraiser at CHSW said: "We care thrilled that so many people decided to support our charity by taking part in this year's Rainbow Run.
The event was blessed with fantastic weather and the atmosphere on the day was very special, with lots of friends and families coming together to have fun and raise money for CHSW.
"Creating special memories for the families who use our hospices is an important part of what we do, but to be able to put on such a brilliant fundraiser for our supporters is just as special. 
"Thank you to everyone who took part in the event – we couldn't do what we do without the support of such a generous local community. Your registration fee and sponsorship will make such a big difference to the families that rely on us."
This year's event was supported by headline sponsor, healthcare and protection insurance specialist The Exeter, whose staff also manned the yellow pain station on the day. Other paint stations were sponsored and manned by Thomson Reuters and LV=, while volunteers from Thirsty Work and NatWest were also on hand to help refresh and shower participants with coloured paint.
"We would also like to thank Westpoint for allowing us to host our Rainbow Run event at their showground, and also to everyone who took part or who volunteered their time to help us create such a fantastic day," added Jayne.
"Please remember that if you are still collecting sponsorship, you can use our online form to pay it in as soon as possible to ensure that we can continue to provide first-class care for our families and children."
The charity is now asking people who took part to pay in their sponsorship as soon as possible. Money can be paid in online.